Visitor Information Centre
The Visitor Information Centre is your first stop for a visit to Falls Creek.
The Visitor Information Centre is located in the Falls Creek Resort Management office, upstairs on the corner of Slalom Street and the Bogong High Plains Rd. This is the same building as the Police Station and day shelter near Slalom Plaza and the Halleys Comet Chairlift.
Locally staffed and operated, the Centre staff are the local experts on the activities, services, amenities and general knowledge on all things Falls Creek. They are also quite charming people who love to have a chat 🙂
Green Season

Snow Season

Resort Information
Activity Hire
Trail & Walking Maps
Road Cycling
Gym Passes
Event Information
Fishing Gear hire
Mountain Biking info

Resort Entry Permits
Cross Country Ski info
Snowshoe Trail info
Village Maps
Daily Snow & Weather
Ski Patrol Contact
Dining guide
Village guides & brochures
Out and about, our friendly and helpful staff are never far away and always on hand to help. If you need some on the ground assistance simply look for a jacket with the Falls Creek logo on the back.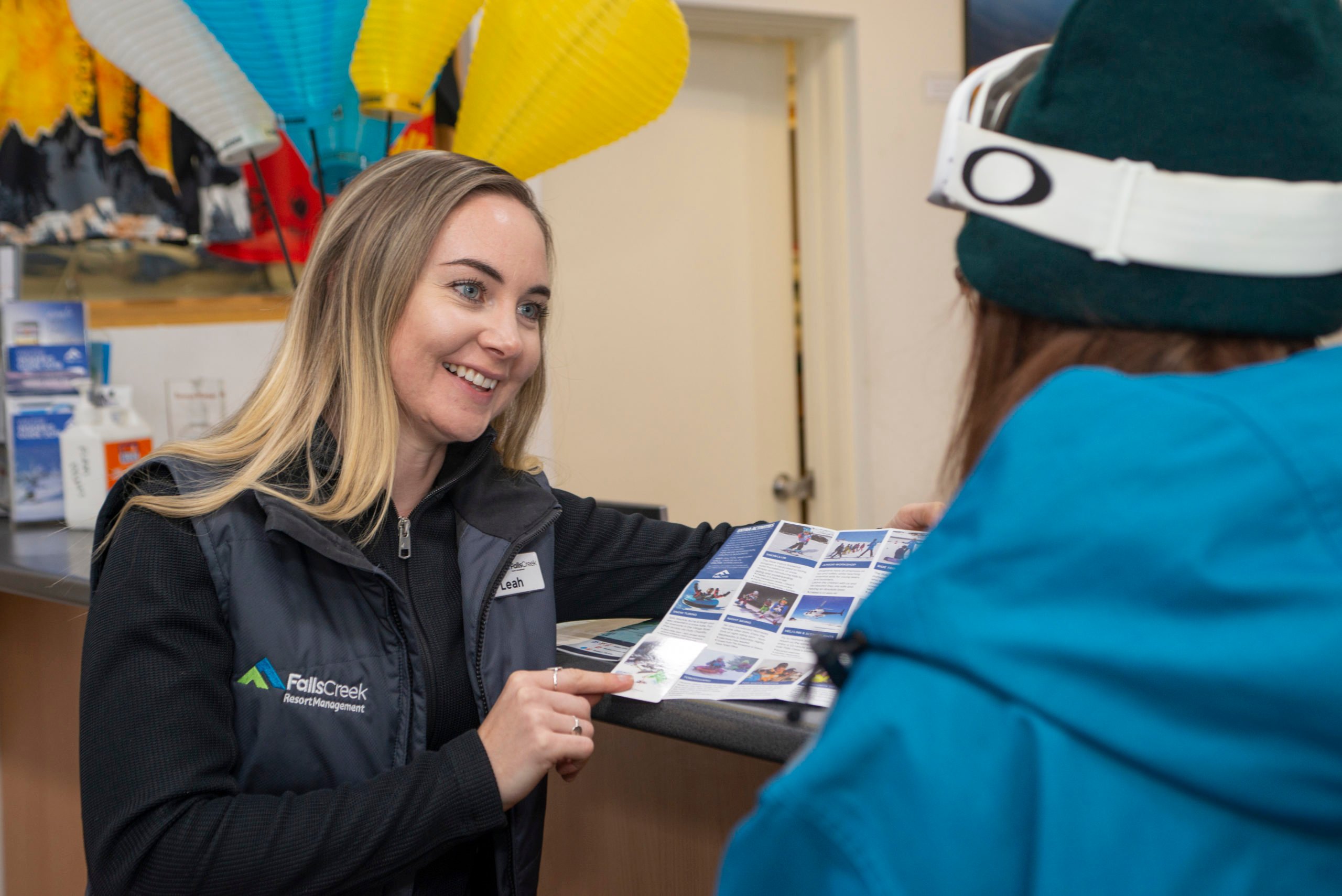 Sign up for our newsletter
Want to hear the latest news and what's on at Falls Creek?
Sign up to our email newsletter and you won't miss a thing.