Service your ride, hydrate & clean after a good day on the trails at the Bike Hub.
Located alongside the Village Bike Cafe in the Slalom North Car Park, Falls Creek MTB Park's Bike Hub provides a number of functional facilities for riders, completely free to use.
Bike wash
Servicing station
Bottle fill point
Trail Map & location info
Spares are available for sale via vending machine outside the ATS Terminal (200m downhill) or at the Village Bike Cafe and Álp during trading hours.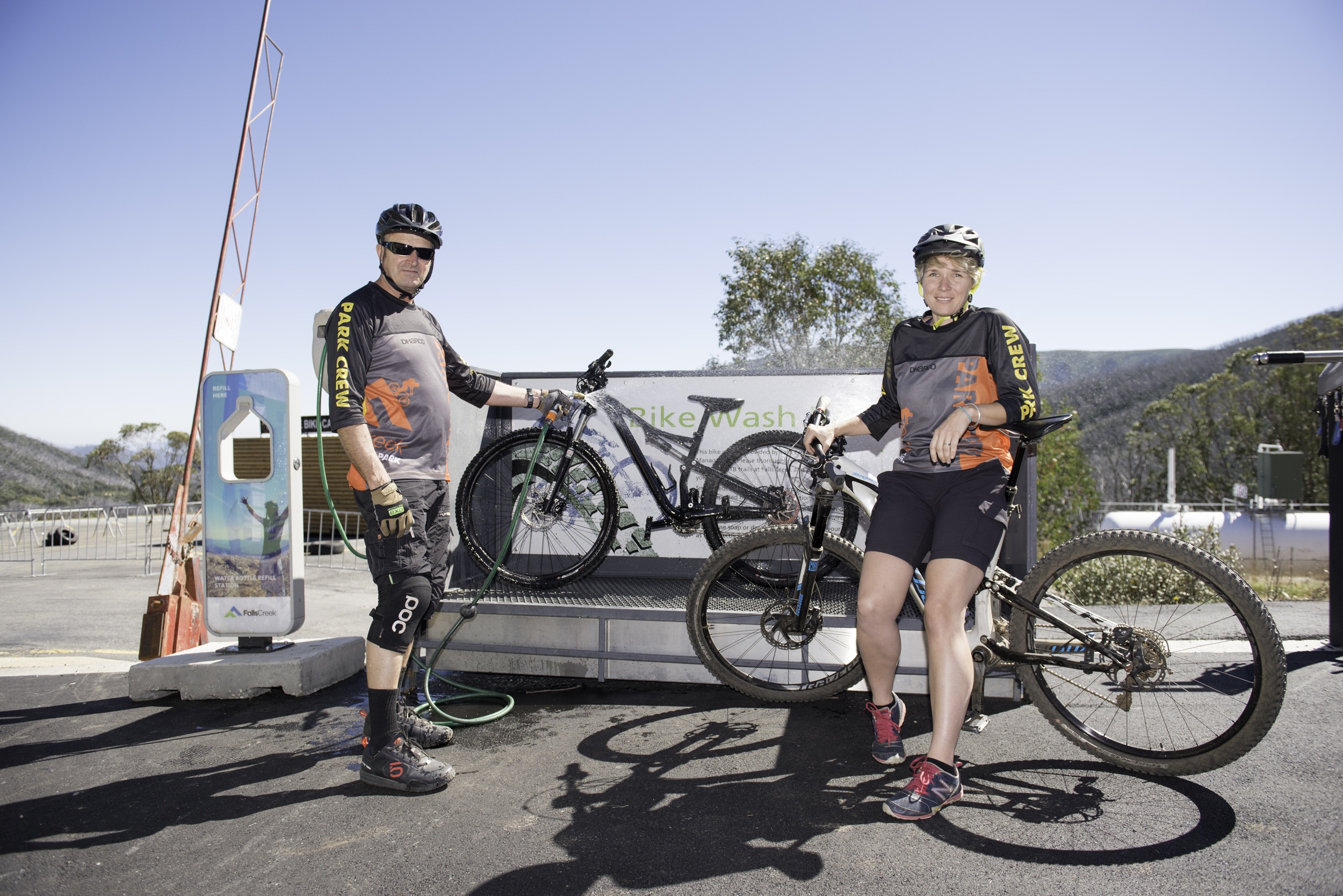 Sign up for our newsletter
Want to hear the latest news and what's on at Falls Creek?
Sign up to our email newsletter and you won't miss a thing.