WHAT TO DO IF YOU NEED HELP FROM SKI PATROL
Call 5758 3502, OR
Ask a resort worker such as a lift attendant to call Ski Patrol.
Note that Ski Patrol operates from 8:00am to 5:30pm every day the lifts are operating during the snow season. If you require emergency first aid assistance outside of these hours, call 000 and request an ambulance.
WHAT TO DO IF YOU SEE AN INJURED PERSON
If you see an injured person on the mountain, try to make the scene as safe as possible to help prevent anyone else getting hurt. Take a pair of skis and stick the tails into the snow to create a cross or lay a snowboard upside-down several metres uphill of the injured person. This will assist Ski Patrol in locating you and alert other skiers and snowboarders to keep clear of the injured person.
Snow Safety Information for your trip to the mountains
It's important to understand the mountain guidelines to ensure the safety of yourself and others. For more great resources on snow safety check out Snowsafe. If you're planning a backcountry trip, please watch the backcountry safety video.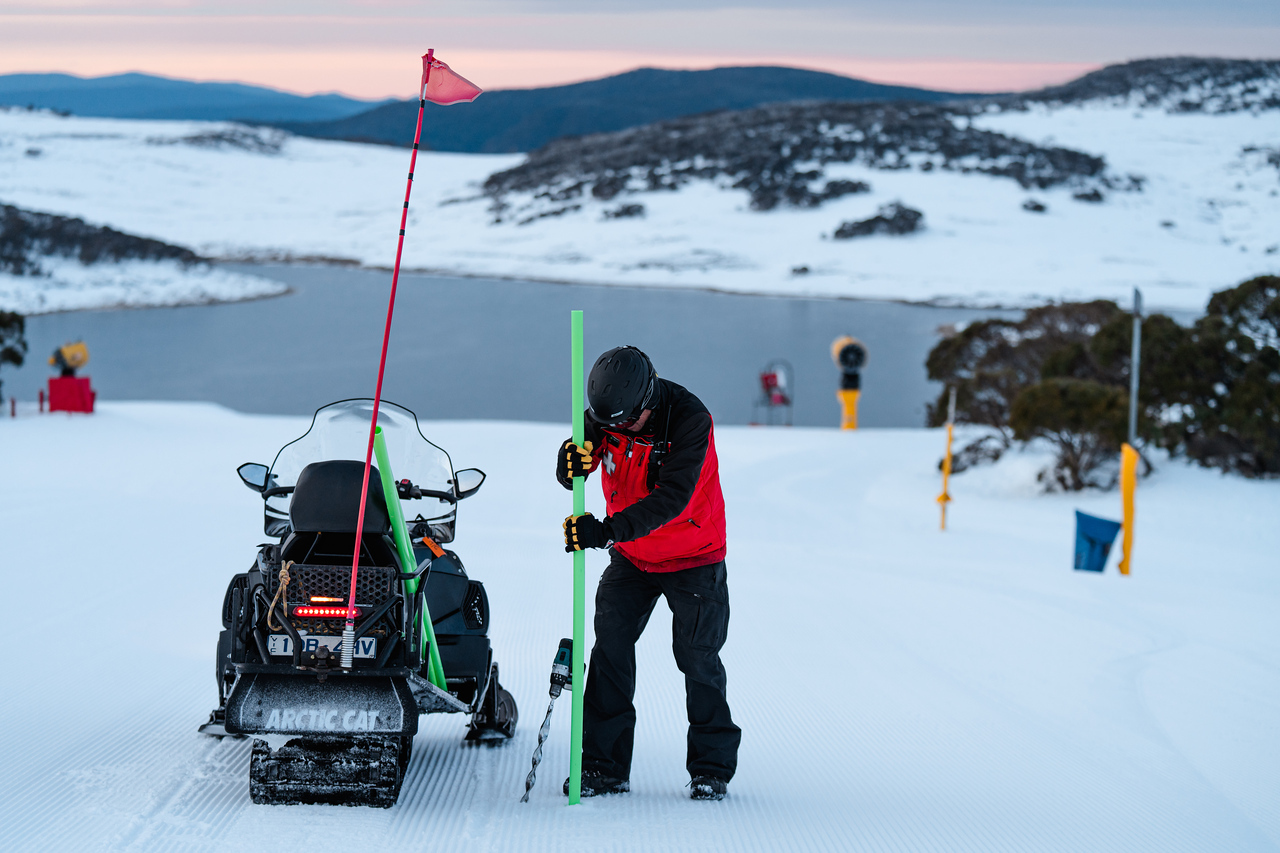 Hazard Prevention
Ski patrollers start each day working to ensure the ski area is as safe as practical by checking every ski run and identifying and marking hazards (e.g. rocks, sink holes, creeks, steep drop offs, cornices, icy areas, and potential avalanche areas) with equipment such as "danger poles", signs and rope lines, as well as opening or closing ski runs as appropriate to the conditions that day.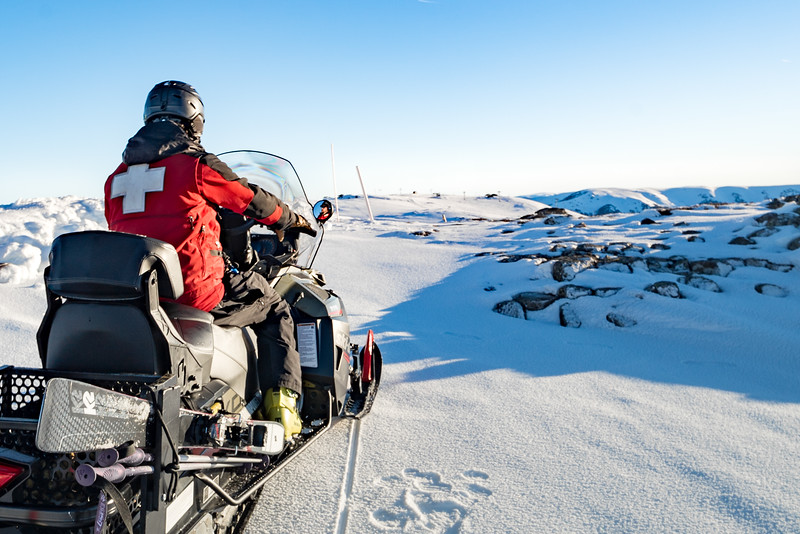 Incident Response
Throughout the day, ski patrollers respond to incidents as they arise, continue to perform risk assessments of the ski area and implement appropriate mitigations, as well as ensure all snow sports participants adhere to the Alpine Responsibility Code to help achieve a safe and enjoyable experience for all those undertaking snow sports at Falls Creek.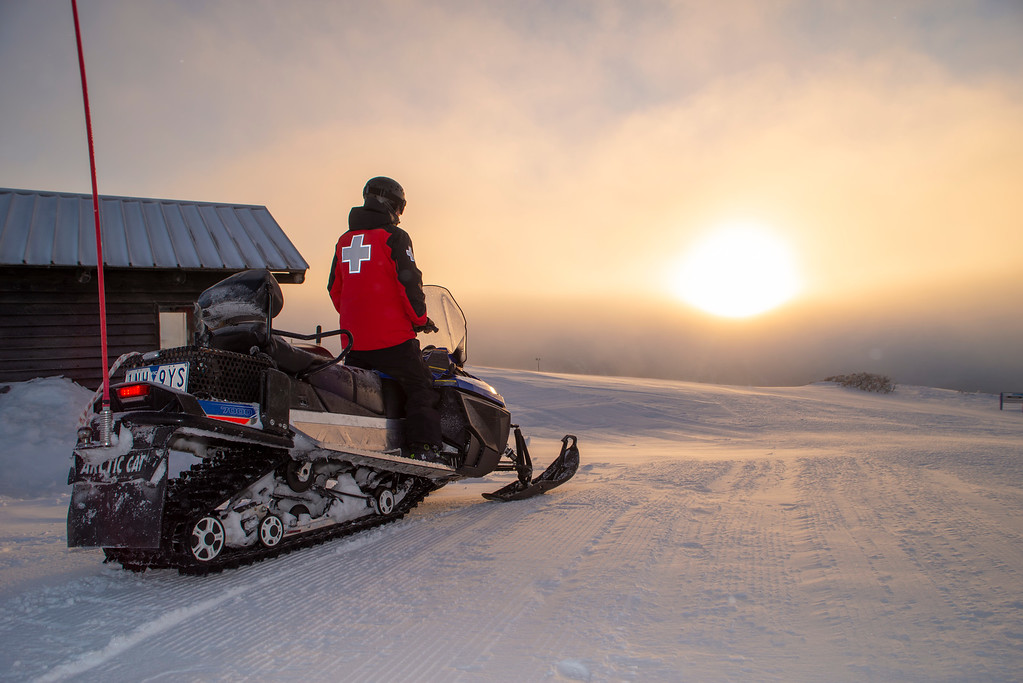 End of Day Patrol
At the end of each day, as the ski lifts close, Ski Patrol "sweeps" the ski area to ensure it's clear of all skiers and boarders and everyone is down safely.
The Falls Creek Ski Patrol dates back to the early 60s after skiing in Falls Creek became popular. Learn about the rich history of the Falls Creek Ski Patrol and those that built it to what it is today.
Sign up for our newsletter
Want to hear the latest news and what's on at Falls Creek?
Sign up to our email newsletter and you won't miss a thing.