The walking and hiking trails of Falls Creek let you discover historic huts, regenerating fire-damaged snow gums and Mt Bogong itself provides a unique experience like no other, showcasing the beauty of the Bogong High Plains and the alpine environment.
There are a variety of walks to enjoy, from an easy 1/2 hour stroll to scenic vantage points to more challenging day or overnight hikes. Explore the High country's undulating plains for the vibrant alpine wildflowers. Breathe the clean air and take in the beautiful views. If you are lucky just might also catch a glimpse of the rare mountain pygmy possum.
Before heading out, make sure you are well prepared, aware of any condition changes and let someone know where you are and when you expect to return.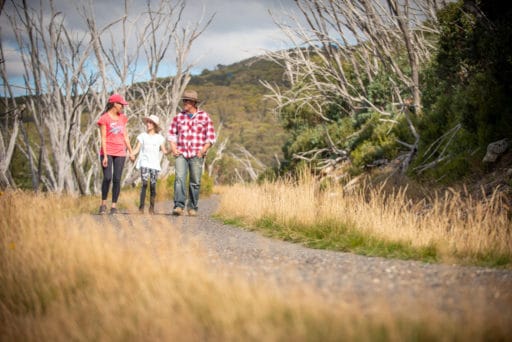 The Aqueduct Trail:
This flat grassy trail is the starting point for many hiking adventures out of Falls Creek.
Rocky Valley Lake:
Australia's highest body of water is perfect for a relaxing walk followed by a picnic, fishing or a dip in the clear blue waters.
Falls Creek Falls:
These picturesque falls are just a short walk from the entrance to the village. A peaceful, easy walk for the whole family that captures the beauty of the alpine bushland.
Wishing Well:
This moderate trek brings you to a small pool at the end of the aqueduct, affectionately known as the "Wishing Well".
Trails within the surrounding National Park
Ropers Lookout:
Trek through regenerating fire-damaged snowgums beyond the dam wall to a lookout with incredible views of Falls Creek.
Wallaces Heritage Trail:
Experience a piece of Bogong High Plains' history by visiting Cope and Wallace's Hut - the oldest standing Cattleman's hut in the National Park (circa 1889).
Mt Cope:
Mt Cope (1837m is one of the highest peaks in the High Plains and is a relatively easy hike to its peak.
Heathy Spur Circuit:
A 10km return that takes you through alpine herbfields and regenerating snowgums.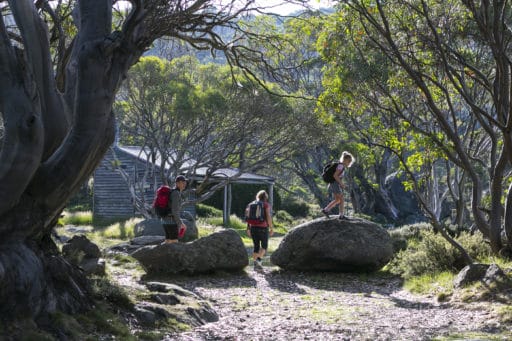 For the best hiking experience, book a guided tour with Falls Creek Guides. These local experts will take you on a journey perfect for your ability, giving you the low down on the local history and culture, showing you the secret spots and making sure you don't miss a thing while you're out here.
These trips can be tailored to your liking from short walks and e-bike tours to overnight treks deep into the mountains.
Panoramic views and crisp mountain air are just the tip of the iceberg. Alpine trail running is an experience you just can't get in the city.
Falls Creek is a unique offering when it comes to alpine trail running. A diverse range of trails combine beautifully with the vibrant village, dramatic plains and iconic landmarks of the region to offer challenging rewards for all abilities.
Falls Creek trails range from flat well-manicured walking and vehicle tracks to rugged and remote singletracks through extreme alpine terrain. Heritage sites like Wallace's and Cope Huts join the spectacular features of Rocky Valley Lake, Mt McKay and Frying Pan Spur in an enviable sightseeing aspect too.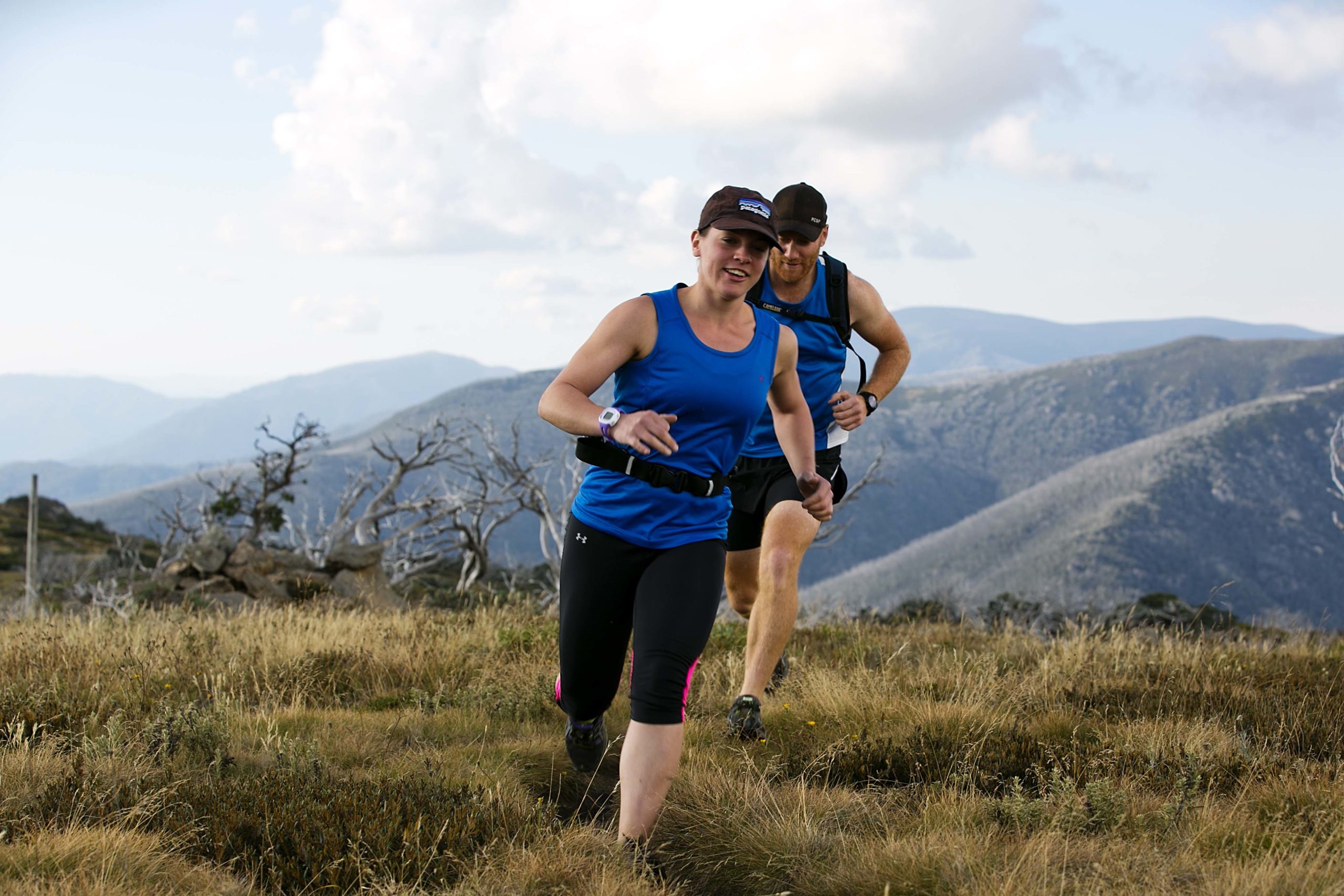 A gentle introductory loop beginning and finishing at The Last Hoot in Slalom Plaza that scoots you out to the serene Rocky Valley Lake via the sweeping 'Walking on Water' trail and returning via the resort's Aqueduct Trail. This is mostly graded underfoot with a reasonable incline to begin before leveling out for a comfortable loop return. Total: 6km with 160m elevation gain.
An excellent run for those who like a challenge. It is not an incredibly long run but offers a good variation of elevation gain and loss as the landscape ranges from beautiful distant views of the surrounding mountains through to steep and technical running along thick forest and trickling streams. Total: 11km with 600m elevation gain.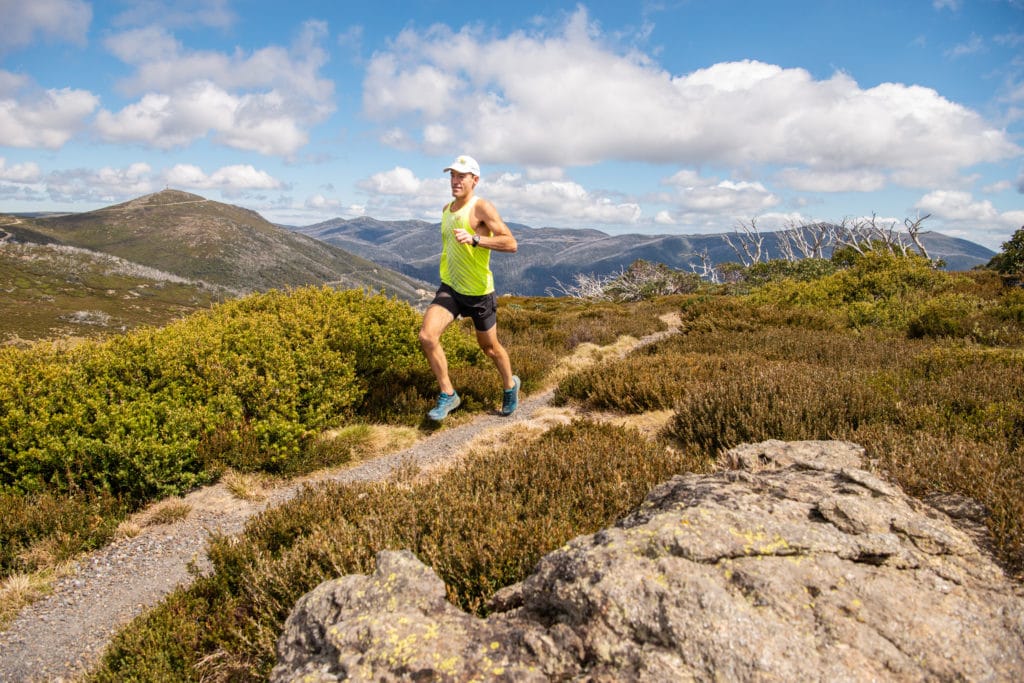 Sign up for our newsletter
Want to hear the latest news and what's on at Falls Creek?
Sign up to our email newsletter and you won't miss a thing.