Feel the freedom of touring, allowing you to fully explore the mountain and surrounding areas. Stick on some skins and venture out straight from our village on the designated 'up-trails' and enjoy the wide open space all to yourself and find your new favourite trail.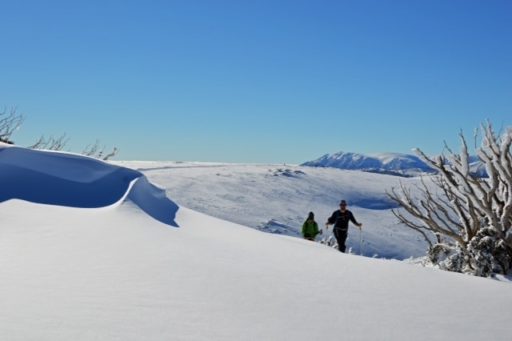 Touring involves using specific equipment that allows participants to hike up the mountain and then either ski or board back down. This includes specific bindings, skins, split boards and more, and can be rented at a variety of rental outlets at Falls Creek. It allows those who are willing to explore, a whole new boundless experience.
Before going out, ensure you have read and understand the safety guidelines below, and have the correct equipment. We highly recommend beginning with a guided tour. Once you're ready, it's time to free the heel and earn your turns.
There's no better way to experience and learn about the backcountry than a tour with Falls Creek Guides. Bring the mountains closer to you and tour the unforgettable Victorian alps with these knowledgeable local experts.
These memorable trips range from single day to 4 night fully catered experiences.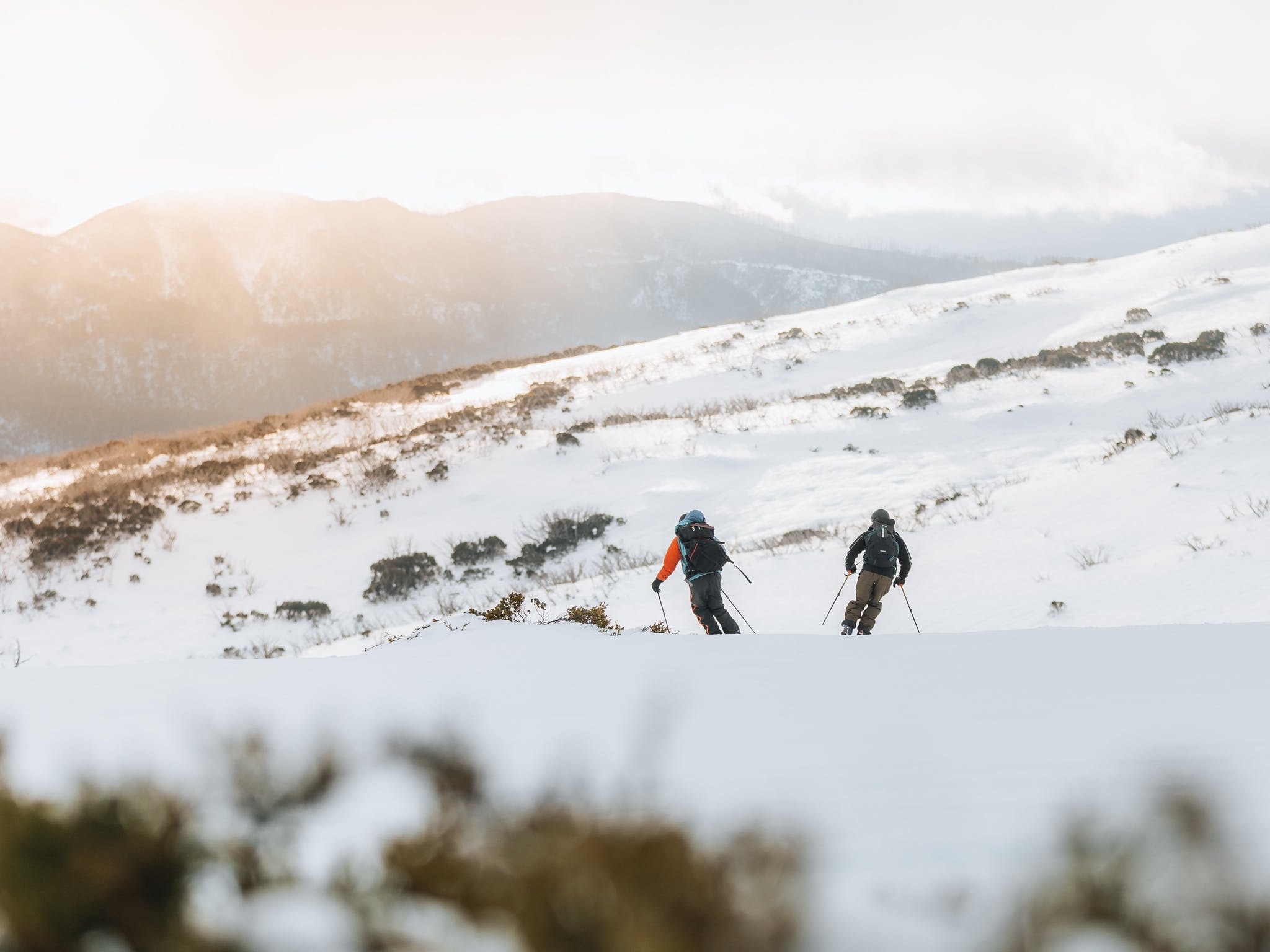 As ski/board touring takes place in the rugged and unregulated mountains, it's essential all participants follow these safety procedures and use common sense.
Read and understand all the safety guidelines
Go out with a qualified guide if you haven't been touring before
Plan your trip in advance and share your plans and route with someone
Stay within the designated in-bounds area if you're not trained in avalanche safety and carrying avalanche equipment
Regularly check the weather forecast and contact Ski Patrol if required on 5758 1200
Sign up for our newsletter
Want to hear the latest news and what's on at Falls Creek?
Sign up to our email newsletter and you won't miss a thing.