Take out the legwork to get to the top of the MTB trails with shuttles every weekend.
Blue Dirt Mountain Biking know how to shuttle and they are operating every Friday, Saturday & Sunday of the Mountain Bike Season.
Shuttles operate out of the Village Bike Cafe at the Slalom Day Car Park from 10am until 4pm each day of operation. With three major stops, shuttles perform pickups at the Ticket Box (bottom of Flowtown) with another pickup/dropoff at the Village Bike Cafe and then final drop-off at the Summit. From this top point you can access trailheads for Greenline, Frying Pan Spur, High Voltage, Thunderbolt, Wishing Well, Generator, Vortex and Lakeview.
Blue Dirt live and breathe riding and know Falls Creek's trails as well as anybody on the mountain. Shuttle all day then kick back with a beer afterwards to share war stories.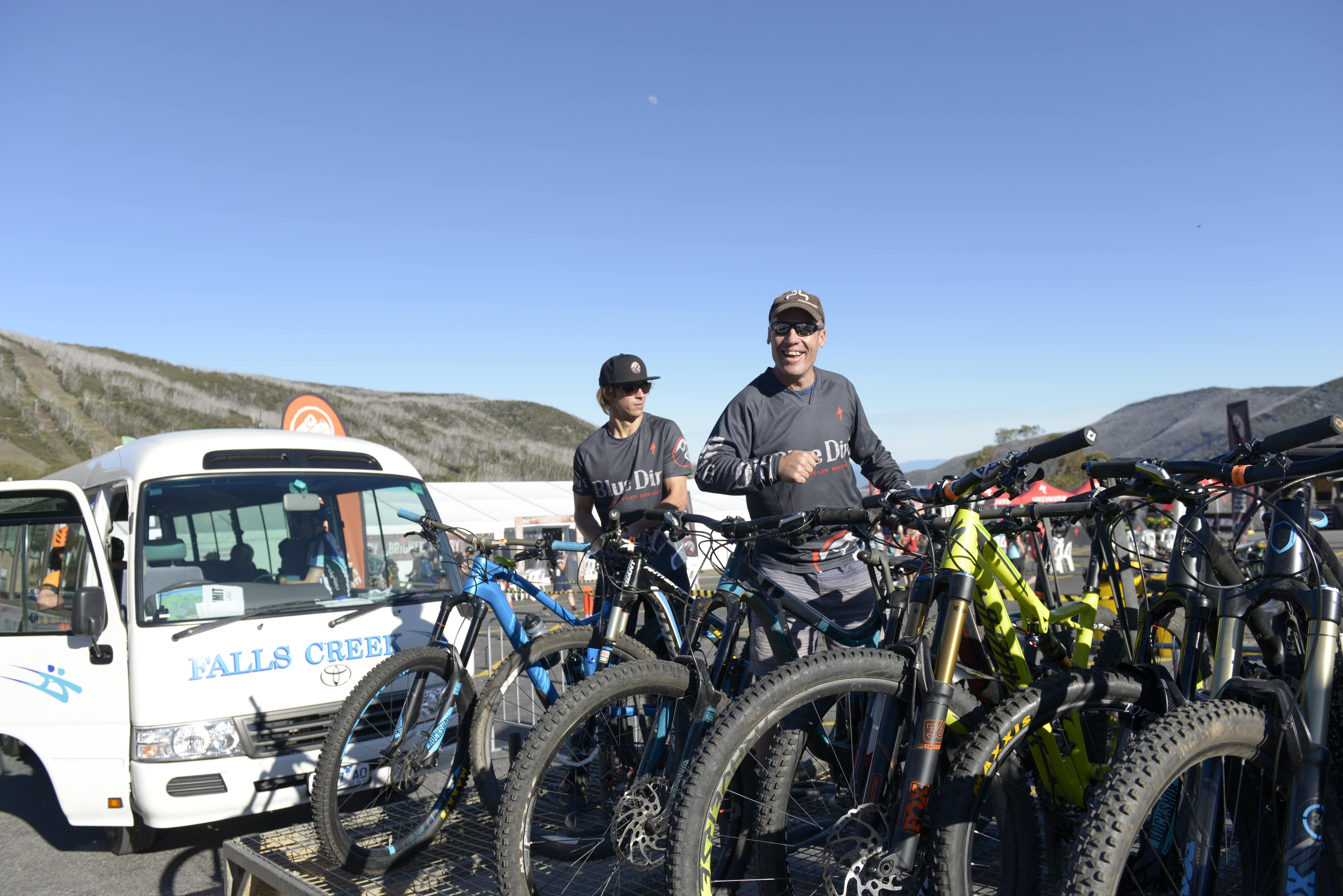 Sign up for our newsletter
Want to hear the latest news and what's on at Falls Creek?
Sign up to our email newsletter and you won't miss a thing.