Falls Creek has all the services you need for your stay, all located within our mountain village.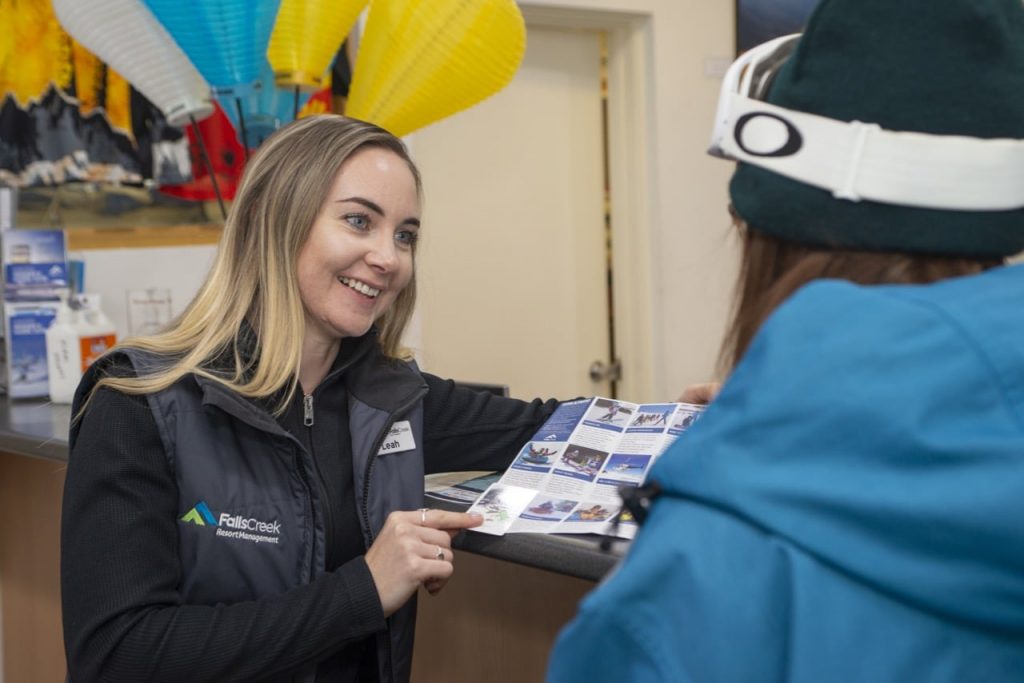 Visitor Information Centre
The Falls Creek Visitor Information Centre is open every day of the snow season from 8am to 5pm, with 9-5 weekdays and 10-4 weekend during the summer months. It's the best place to go for any questions or assistance you might need on your trip. With experienced, local staff, we are here to help with advice on everything Falls Creek.
At Falls Creek, the Ski Patrol are out and about on the ski fields, keeping everyone safe. To contact the Ski Patrol for any incidents on the mountain, please call (03) 5758 3502.
Cafes, Restaurants and Bars
One of the best things about the Falls Creek village is its range of restaurants, cafes and bars. From your morning coffee, live music, to premium dining and extensive wine cellars, there's something for everyone.
The Falls Creek Foodworks supermarket is located in the QT complex on Bogong High Plains Road. Well-stocked with fresh fruit, vegetables, meat and dry goods, it also sells magazines, newspapers and more. The supermarket's bottle shop is located at the front of the building and has a good range of beer, wine and spirits.
For all emergencies, call 000.
The Falls Creek Medical Centre is open throughout the winter season for general practice consultations and emergency medical services. For all enquires, contact them directly on 03 5758 3238.
Sign up for our newsletter
Want to hear the latest news and what's on at Falls Creek?
Sign up to our email newsletter and you won't miss a thing.