Village Snow Clearing & Beautification Plan Announced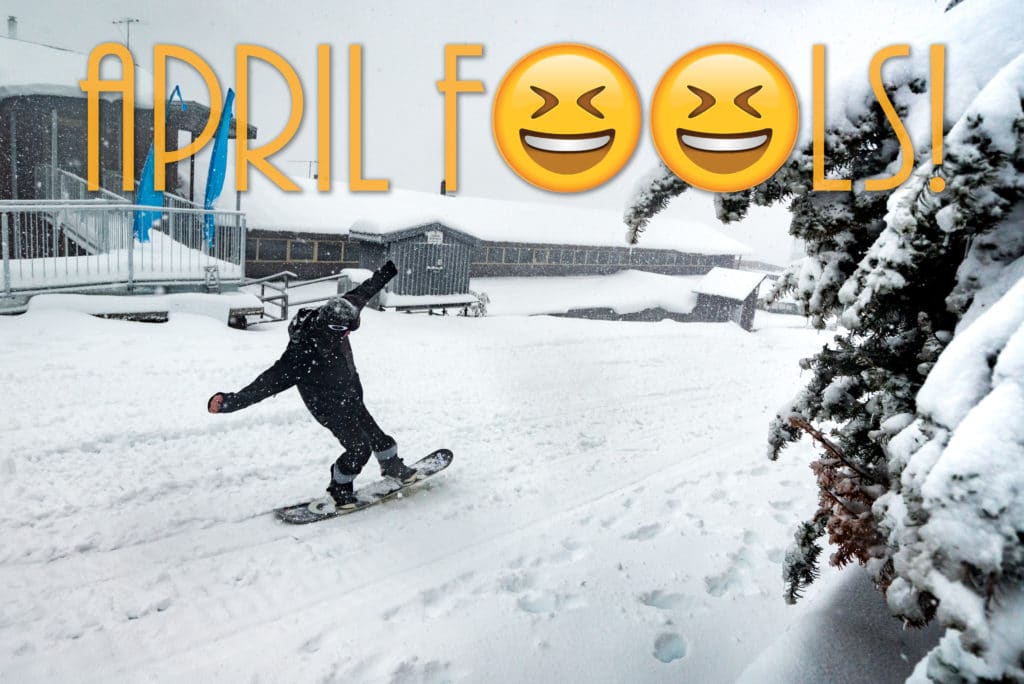 Original (bad) joke below
Falls Creek will abandon its ski-in, ski-out aspect under bold new plans announced by Resort Management today. Citing visitor dissatisfaction in navigating the alpine village when under snow, resort crews will now clear snow from village roads as standard policy.
The move comes on the recommendations of an 18 month study conducted by a Melbourne-based Consulting firm to establish means of improving village amenity. It has been stated the plan will bring conveniences of the city to the snowy village. In place of the hazards of snow and ice, increased accessibility is expected, encouraging greater use of the iconic village in winter through the installation of bike lanes, taxi operations and urbanised streetscaping. The plan incorporates additional retail and fast food dining options to further enhance village conveniences.
Resort Management spokesperson Astley Rickard says the changed policy to clear roads during winter comes with overwhelming support from the resort community.
"We've never wanted to give up the ski-in, ski-out village but in recent seasons it has become apparent that by keeping snow on our roads we're letting our visitors down. With the roads clear of snow, visitors will soon be able to run around in streets that were previously deserted. We don't think it's going to make anybody cry to say goodbye to the slippery snow and ice that can be deceptive and lead to visitors getting hurt."
The village road clearing policy will be implemented in snow season 2019.