Falls Creek Mountain Bike Park is 40km of world class gravity trails, high in the rooftop of Victorian Alpine National Park. Designed and built by World Trail, Falls Creek's Park is a showcase of gravity and flow in beautiful alpine terrain.
Our trails have been built with the rider in mind. Accessible to the newest of bikers and enticing to the most experienced, all trails start in finish in the resort. Easy cruiser, fun flowing descent or all-mountain bash, we've got it and it's all at the doorstep of a ride-in, ride-out village.
This is truly mountain biking for all riders.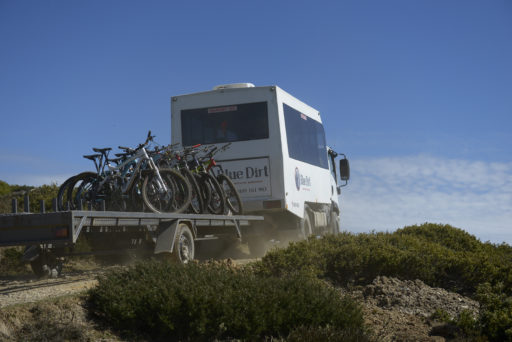 UPDATE: Shuttles are now running every day until Jan 28 and every weekend after that until April 18 2022.
Our philosophy is pretty simple. We think riding should be fun, no matter how experienced you are. That's why we've made our park rider-friendly at every turn.
Don't like to climb? Grab a shuttle. Blue Dirt Mountain Biking are the best in the business and their buses are looping our roads EVERY WEEKEND of the season from Nov 19 2021 to Apr 18 2022 and EVERY DAY from December 27 to January 28 plus Easter and other weekday dates to support race events. Check the MTB Trail Report page for the current shuttle status.
(NOTE: we do not operate 12-14 March 2022 due to Peaks Road race at Falls Creek)
Shuttles pick up at the village hub & the bottom of Flowtown to drop you right at the top ready for 40km of the best trails in the mountains.
We're a mountain resort, you came here to ride mountains right?
From the lofty heights of the Summit to the thick forest of the Ticket Box, Victoria's longest unbroken gravity ride is a massive 535m descent through 3 of Falls Creek's best trails in High Voltage, Wishing Well and the no-introduction-required Flowtown. It's a cracker of a course and all up totals over 10km of trail. This is wall to wall descent so you can grab the full face & leave the low gears alone.
Looking for something less hectic? Generator to Vortex is another brilliant combination through Falls Creek's snowgum country back to the village.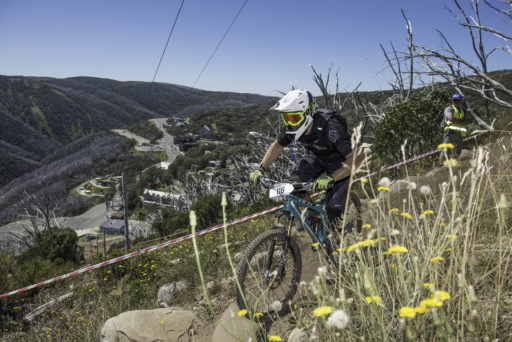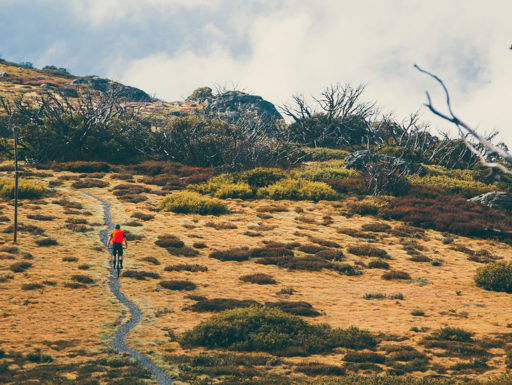 Don't be put off by the myth mountain biking is too extreme. Did you know 70% of riders prefer to ride beginner and intermediate trails?
At Falls we get this and over 10km of our trail network is deliberately built friendly for those new to mountain biking, even for your first time on a bike! Our green trails are perfect to learn the ropes (and figure out the difference between a berm and a roller) and all trails start and finish in the village so it's never hard to get back to where you started, ready to ride again.
Flowtown is a dead-set legend of Australian mountain biking. 6km of free-flowing trail, it's a stacked deck of berms, jumps and rollers with a final 3km that rides more like pump track than gravity trail.
This is laugh-out-loud kind of fun that doesn't go out of style.
Flowtown is the rider's trail, ridden both cruisy or hard with equal exhilaration. For early intermediates it's a perfect milestone trail but pick the speed up and send-it on the subtle, yet hugely effective launches and you'll see this trail is for more than introductions.
Falls Creek has received a Regional Infrastructure Grant of $500,000 for the Stage 5 development of the Falls Creek Mountain Bike Park. Currently hosting 40km of world class gravity and cross country trails, this funding will see the expansion of the Falls Creek Mountain Bike Park to include a further 11km of flow and technical trails and provide the opportunity for riders of all levels to transition through the park. The expansion will be ready to ride in summer 2021.
Sign up for our newsletter
Want to hear the latest news and what's on at Falls Creek?
Sign up to our email newsletter and you won't miss a thing.