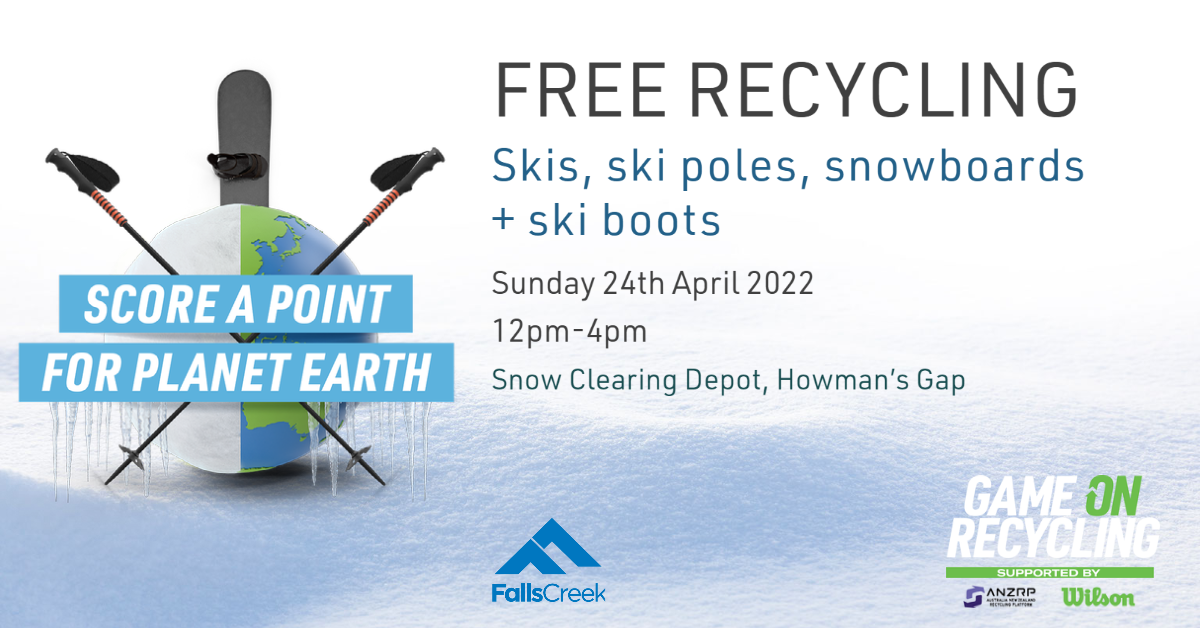 Wondering what to do with your old or broken ski equipment?
We're happy to announce that we've partnered with Game On Recycling to responsibly dispose of end-of-life ski and snowboard equipment.
We invite you to bring your unwanted ski equipment on Sunday 24th April 2022 from 12pm - 4pm to Snow Clearing Depot at Howman's Gap.
The community is invited to bring any old and unwanted skis, ski poles, snowboards and ski boots for free and environmentally friendly recycling. Collected items will be transported to Melbourne for processing, with granulated materials used in the manufacture of new products.
This is a great opportunity to clear out your unwanted items in an environmentally friendly way!