Falls Creek takes Bronze at the RACV Tourism Awards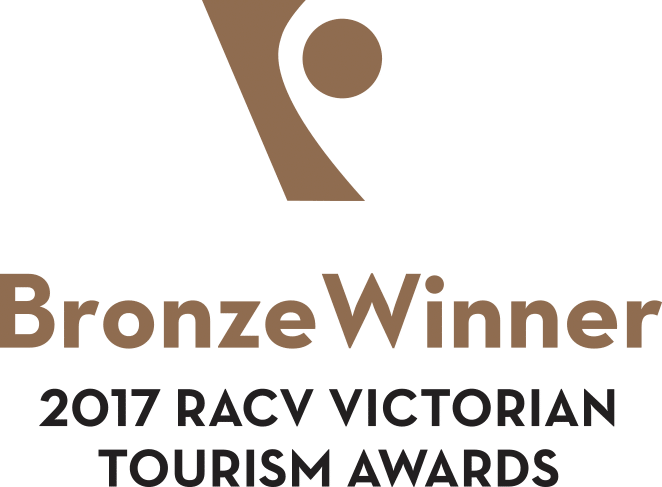 For over 30 years the Victorian Tourism Awards have showcased and recognised the state's leaders in tourism excellence. The Awards encourage businesses to meet and strive to exceed industry standards. The awards play an integral role in rewarding business excellence, innovation, industry professionalism, collaboration and initiative.
In 2016, Falls Creek Resort Management (FCRM) entered for the first time in the major tourism destination category and came away as a Finalist.
In 2017, the enthusiasm and drive to improve was unparalleled and we are pleased to confirm Falls Creek took the Bronze. Congratulations to the Gold winners Sovereign Hill and Silver Puffing Billy Railway.
FCRM's CEO, Stuart Smythe says "This is great recognition for all the stakeholders of Falls Creek. To receive this accolade in the same year as the resort having just celebrated entering its 7th decade and 70th birthday, is tremendous.
I congratulate all who've contributed to making Falls Creek the premier all seasons alpine resort and to those early pioneers who set the foundations.
To our visitors and guests we thank you and will continue to work on exceeding expectations and deliver an unrivalled experience in the Australian Alps."
Falls Creek is rapidly becoming as well known for skiing in winter as it is mountain biking in summer. In recent research, Falls Creek was voted the 'most appealing' element of the current High Country mountain bike offer.
With over 45km of single track purpose build trails, constructed over the last 4 years by World Trails, Falls Creek has something for every rider, from beginner, intermediate to advanced.
With 'ride in / ride out' trails, you can meet up with your mates for a coffee before heading out on the trails and catch up with them at the end of the day for a beer.
Blue Dirt operates shuttles from Sat, 25th November 2017 every weekend for $60 per person for one day or $110 for 2 days. During the holiday period, 27th December 2017 to 14th January 2018 this will operate daily. For peace of mind, there is a bike patrol available every shuttle day to ensure rider safety.
This is only part of what Falls Creek has to offer in the summer months. From hiking, trail running, road cycling, Rocky Valley Lake, altitude training, all in a cooler climate, why not try a new summer holiday destination this year.