Take a stroll through to some of the High Country's impressive rivers, creeks and waterfalls.
Horseshoe Creek and the mighty Kiewa River provide Falls Creek with two impressive waterfalls, easily accessible for all. Falls Creek Falls is a short walk from the entrance to the village and Fainter Falls is an easy stop on the way to Bogong Village, just 15 minutes drive from the resort.
How do I get there?
Falls Creek Falls
From the village, walk along the Bogong High Plains Rd past the village entrance towards Mt Beauty (park in Gully Carpark if needed). The trail entrance is around 150mt past the entrance on the right hand side of the road with steps leading down into the valley. The waterfall is not far in and from here you can walk the Packhorse Heritage Trail, beginning here and leading to Howmans Gap.
Fainter Falls
Drive from the village towards Mt Beauty for around 15 minutes until almost at Bogong Village. When you have descended to an orange brige over the Kiewa River, park in the large car park. The trail begins on the opposite side of the road, extending for 700mt until the falls.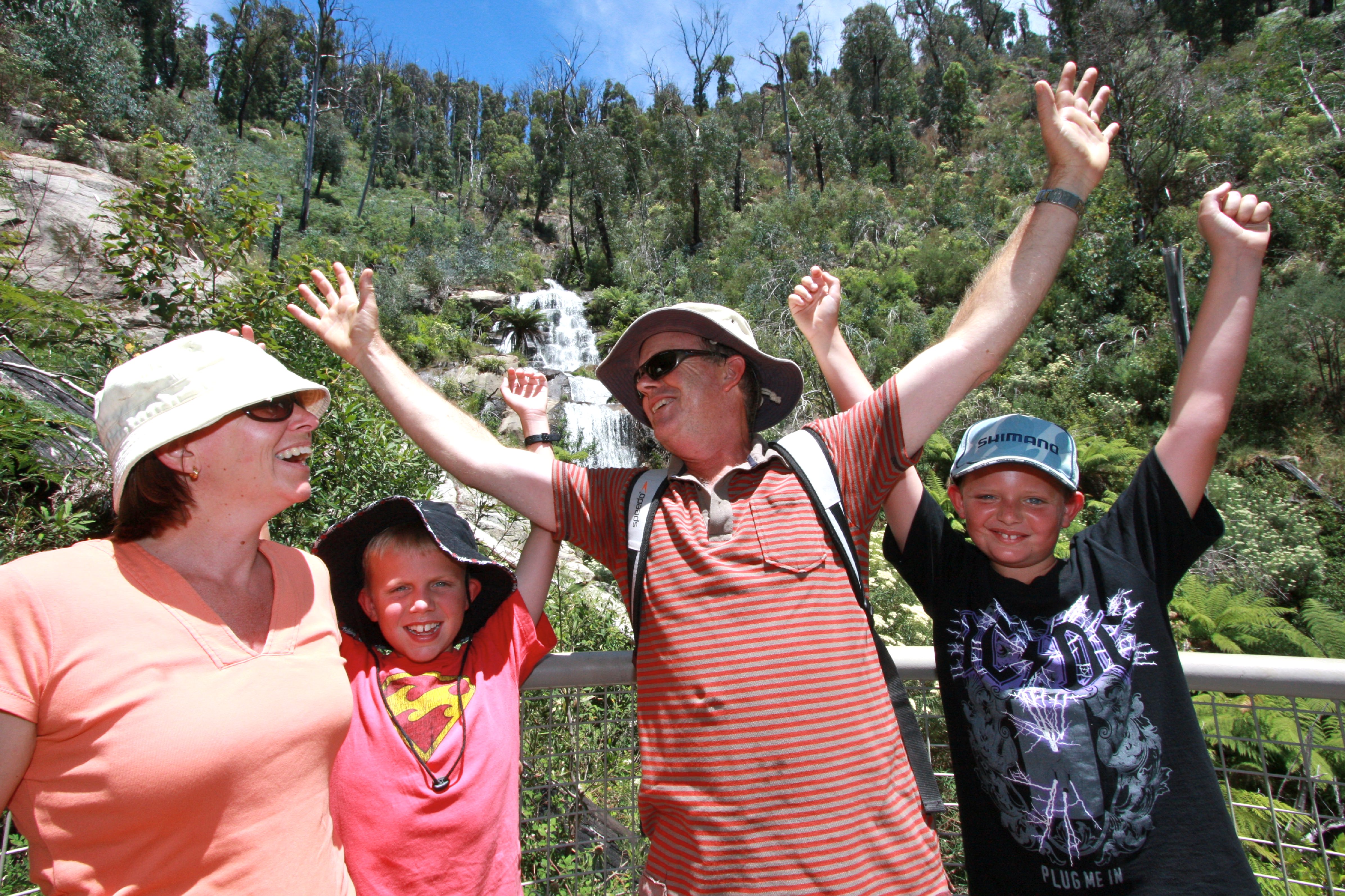 Sign up for our newsletter
Want to hear the latest news and what's on at Falls Creek?
Sign up to our email newsletter and you won't miss a thing.