Experience Australia's longest beginner run under lights with Night Skiing on Wombats Ramble.
Wombats Ramble lights up after dark on Saturday nights allowing skiing and snowboarding adventures to continue after the sun goes down.
Wombats Ramble is Australia's longest green run and a favourite of many skiers and snowboarders at Falls Creek measuring 2.2 kilometres long. The entire length of Wombats Ramble has been lined with high voltage Green Power floodlights which will light up the trail from the top of Falls Express at Cloud 9 all the way downhill to St Falls Resort in Slalom Plaza.
The completion of a high capacity snowmaking system along the entire length of Wombats Ramble will ensure night riding both earlier and later in the season as snowmakers will maintain snow conditions to provide a skiing and snowboarding playground suited for beginners through to the more advanced that want to experience night time riding.
Grab the kids, gather some mates and experience the excitement of skiing under lights while the stars are shining.
Wednesdays & Saturdays 6-8:45pm*
*Subject to snow & weather conditions.
How do I get there?
Night Skiing is via the Halleys Comet chairlift in Slalom Plaza, in front of the St. Falls Resort complex.
How do I get a ticket?
Lift tickets can only be purchased online.
New Mountain Access Card(s) ordered online can be collected at one of our lift ticket pick up machines in the resort on arrival.
Please note our Booking Change and Cancellation Policy has changed in 2022. Please see the Falls Creek Ski Lift's Terms & Conditions for full details.
All prices are subject to change without notice. Falls Creek Ski Lifts may refuse or cancel any orders placed for items listed at the incorrect price. Full Terms & Conditions can be found here.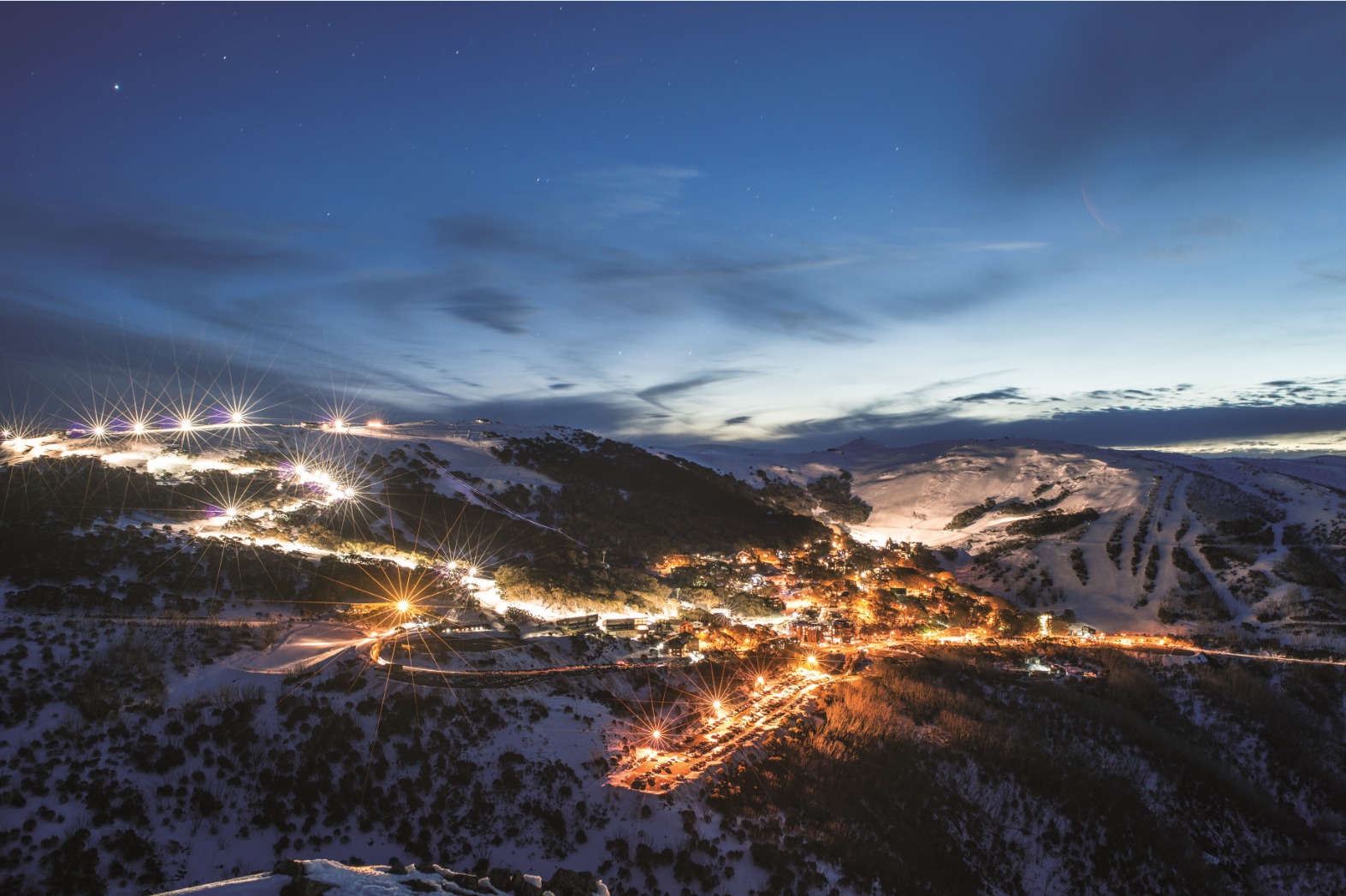 Sign up for our newsletter
Want to hear the latest news and what's on at Falls Creek?
Sign up to our email newsletter and you won't miss a thing.