Falls to Hotham Alpine Crossing
Falls Creek Victoria 3699
Walk type:

Grade: Grade 4

Distance: 37 km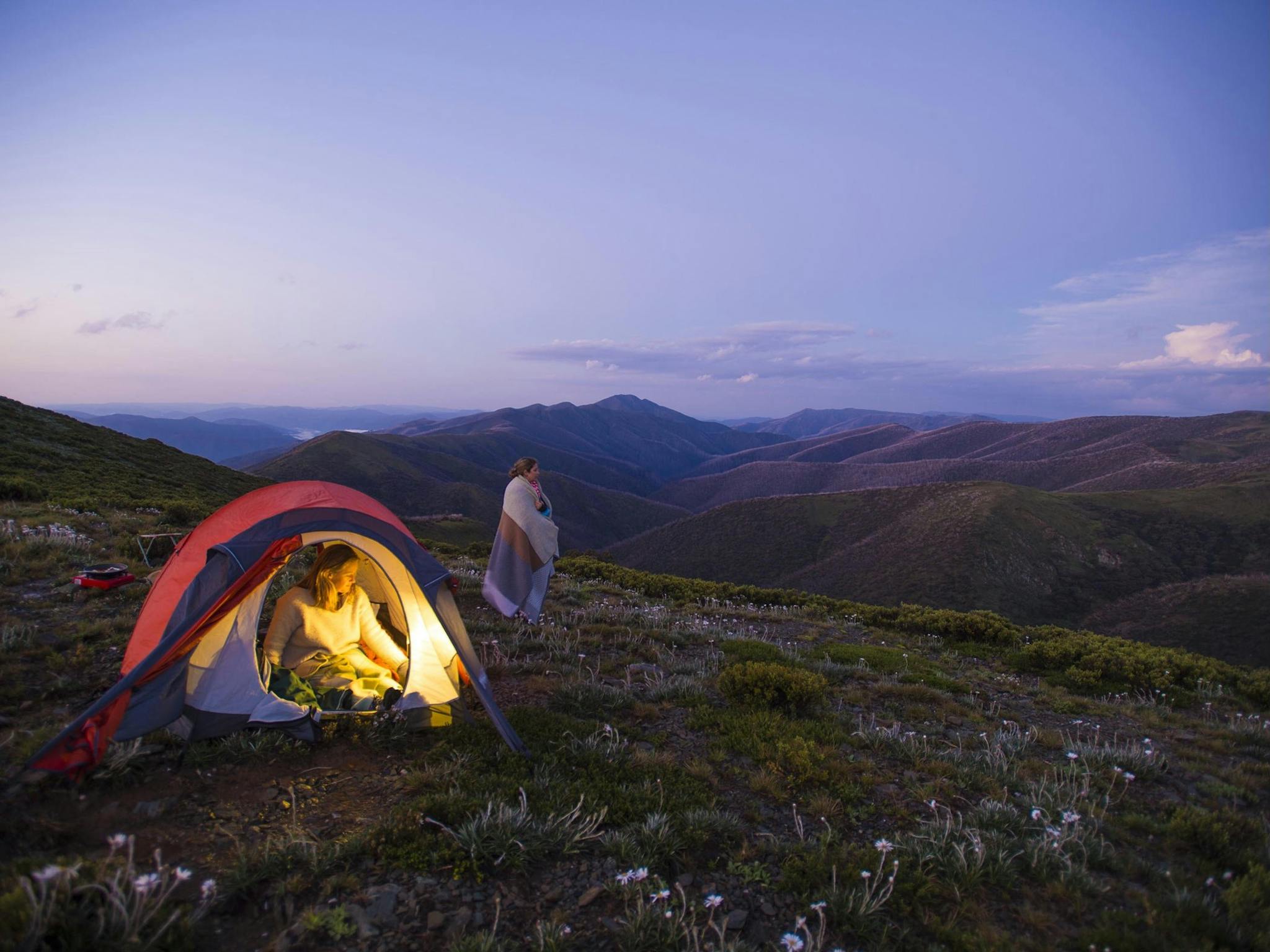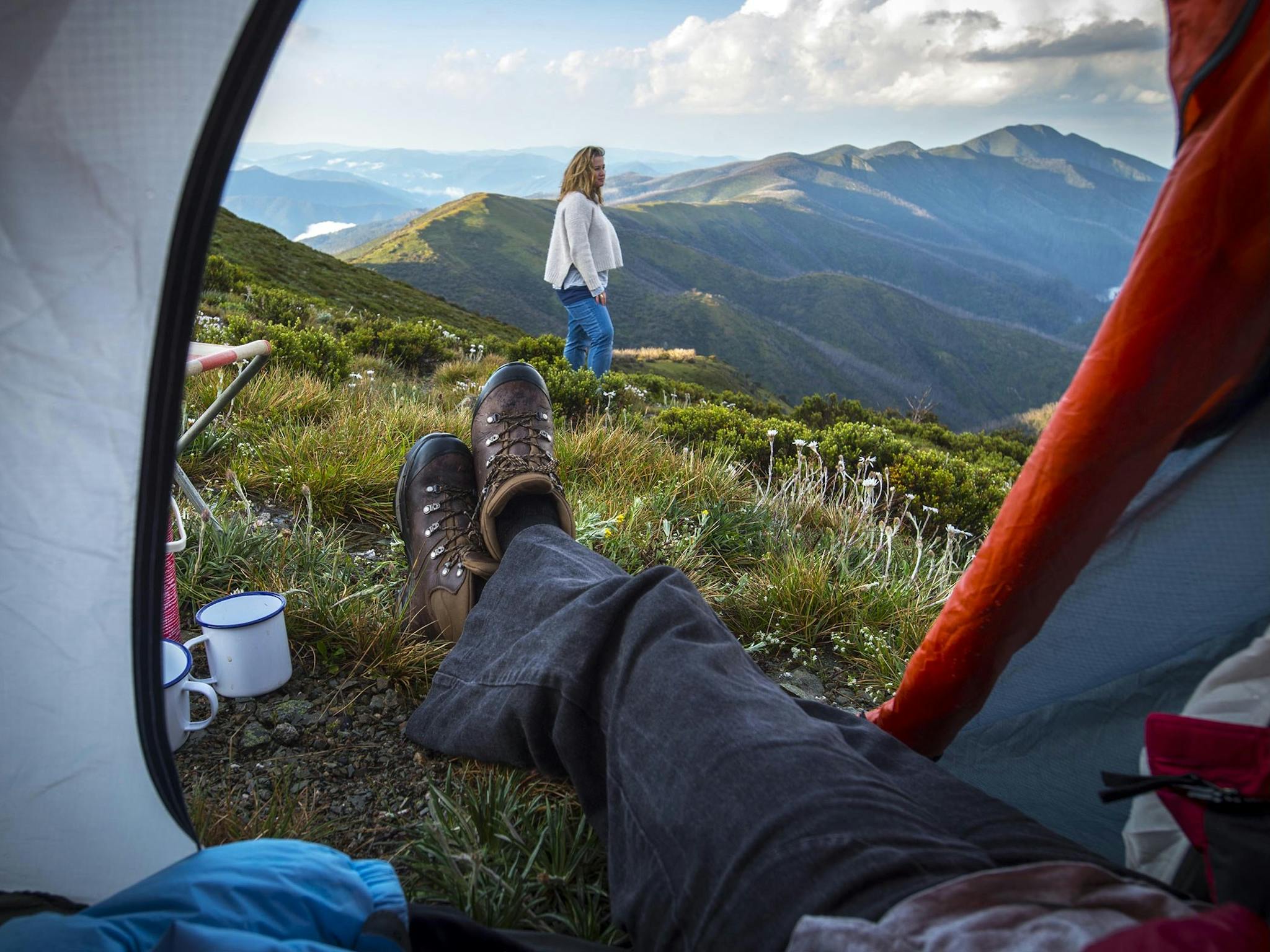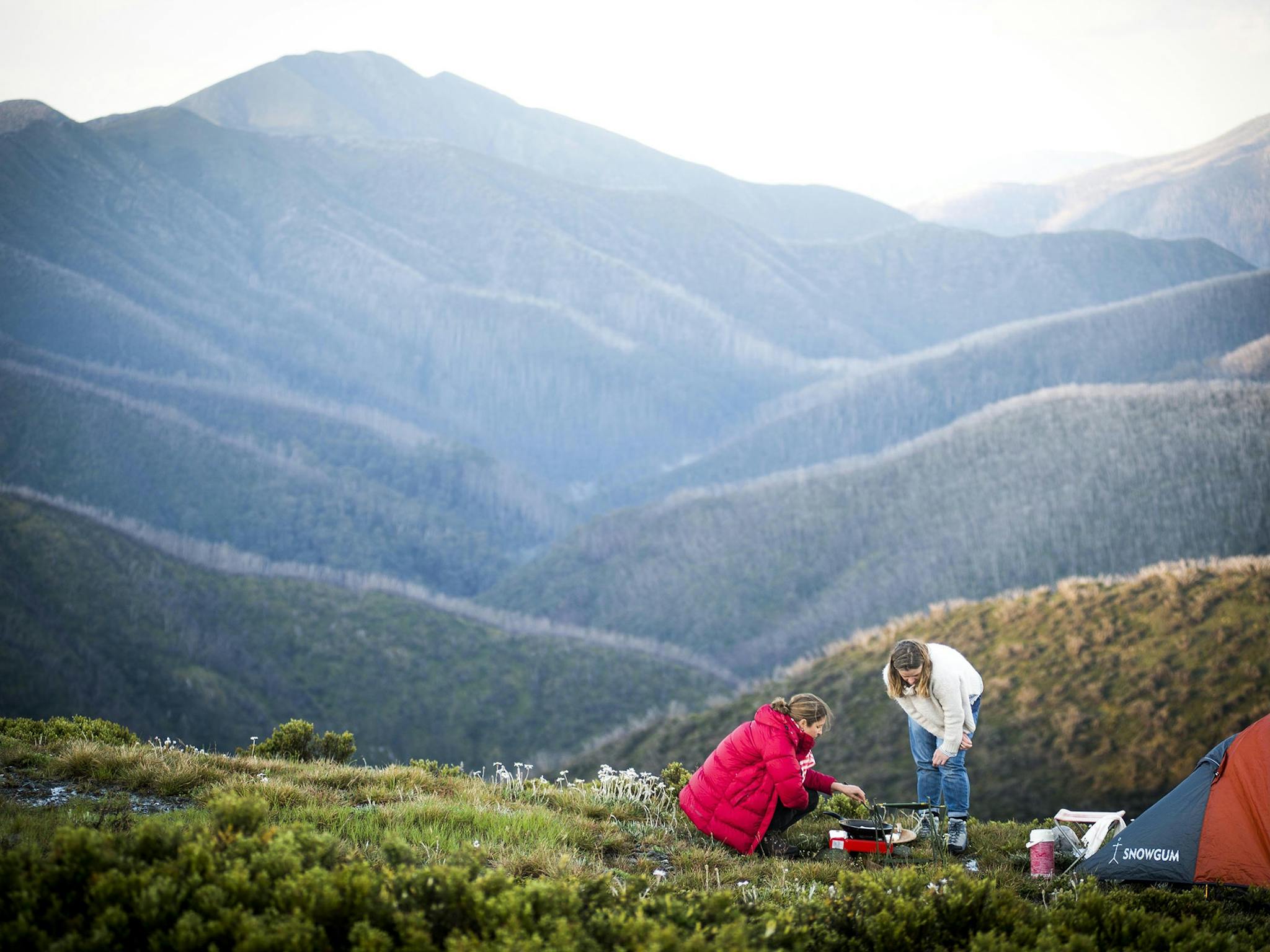 Walk Description
Walking on air 2000 metres above sea level. This 37 kilometre, three day hike is a trek through some of Australia's most pristine mountain scenery, crossing the Bogong High Plains in the Victorian Alps and connecting the alpine resorts of Falls Creek and Hotham.
Walk over high alpine ridgelines, down through magical riverside valleys to wetlands brimming with life. Sleep out under blinking stars and unwind amid the tranquil beauty of this ancient country.
Wander across high plains, alive with the brilliant colour of summertime wildflowers, and keep an eye out for shy native wildlife watching you pass. Summer is the most popular season to walk the Falls to Hotham Alpine Crossing, with wildflowers in full bloom and the cool alpine air a welcome break from the heat below.
However, anytime between late spring and autumn is suitable to walk. Moderate fitness is required, with certain sections requiring stamina and plenty of easy walks in between. Be challenged, rewarded and changed over three inspiring days and two starry nights on this trek through Victoria's alpine wilderness.
Mt Hotham to Falls information
Make the trek from Mt Hotham to Falls Creek, crossing the spectacular High Plains with the options of Single day 25km 8+hour one way trek or 37km 3 day one way trek.
Planning your trip
The Alpine National Park is a spectacular setting for a cross-country hike. Both self-guided tours offers an incredible way to experience the Alpine high plains with a daylong or overnight trek between Mt Hotham and Falls Creek Alpine resorts.
25km: The shuttle will drop you off at the Mt Loch car park to commence your walk. The one-way 25km trek starts at the Mt Loch car park taking you onto the iconic Australian Alpine Walking track continuing onto Derricks hut, Swindlers spur, Dibbins Hut, Cobungra gap and Mt Jim. Pole 333 marks the point where hikers can approach Falls Creek via the short cut though to Tawonga Huts – Pretty Valley – Ruined Castle, past Mt McKay and the final home stretch to the Falls Creek Village. Please refer to attached trail notes.
37km: The shuttle will drop you off at the Mt Loch car park to commence your walk.  The 3 day /2 night journey gives plenty of time to take in all the majestic surrounds on your trek. The times given are an approximate walking time for a reasonably fit person, based on 3.5km per hour, plus 1 hour for every 600m ascent. The walk follows the Australian Alps walking track from Hotham till you reach Marums point and onto Big River connecting to Heathy spur and to the Heathy spur car park.
GUIDED & SELF-GUIDED TOURS
Falls Creek to Hotham Shuttle Bus – $80
Every Saturday in December and January Falls Creek operates a shuttle bus to take hikers to the start of the trail at Mt Hotham to hike back toward Falls.
Complete the 25km single day route (Trail notes available) or pack gear to complete the 37km route over 2 or 3 days. Shuttles leave Falls Creek at 7am and are one way only.
Email [email protected] to book shuttles or visit Parks Victoria to book camping platforms at Cope Hut & Dibbins Hut sites.
Private Transfers
Alpine Walking Guides 3 & 5 Day Guided Tour – $2,100-$3,495
Take a fully-oganised and catered trek with experienced professional guides. Hikes travel from Falls Creek to Hotham over 3 days or 5 days with the longer incorporating Mt Feathertop & the Razorback.
Download itinerary or visit Alpine Walking Guides to book