Falls Creek Cross Country
FALLS CREEK CROSS COUNTRY (FCXC) IS OPEN
Located in Windy Corner Day Shelter FCXC is the place to visit for equipment, tuition, tours and trail information.
Falls Creek Cross Country (FCXC) offers:
Snowshoe and Toboggan Rental
Track, Skate & Backcountry equip.
Overgear and snow boot rental
Lessons and Clinics
Demonstration racing skis
CROSS COUNTRY SKI LESSONS
New to Cross Country?
Come and meet our local and international ski school team, Try something new and join a beginner XC ski lesson. Private lessons are also available with experienced instructors. Instruction can be combined with ski hire packages. Most XC lessons take place in the nearby Nordic Bowl. Being close to the Falls Creek Cross Country means it is nice and easy to stop in for a coffee or hot chocolate at Windy Corner Café after a good day's ski.
XC SKI CLINCS
Been skiing for a while?
Our clinics are run by champion skiers, that not only can ski fast and efficiently, but will coach you with passion and inspire you with confidence and determination. We run clinics in skating, classic, downhill & cornering, poling and much more.
See Facebook@fallscreekxc for our "Hoppet Ready" training and improvement clinics schedule or drop into the FCXC for a copy.
XC SKI LESSON, TOUR & CLINIC PRICES
If you would like to book a lesson, the best way is to call (03) 5758 3408
Click here to view the price list>
GREAT EVENTS
This winter FCXC, Birkebeiner Ski Club, Discover XC and Ski and Snowboard Australia bring you a range of great XC ski opportunities. Download more information here:
Don't forget to get your skis waxed by the Aus XC, at FCXC just prior to the Hoppet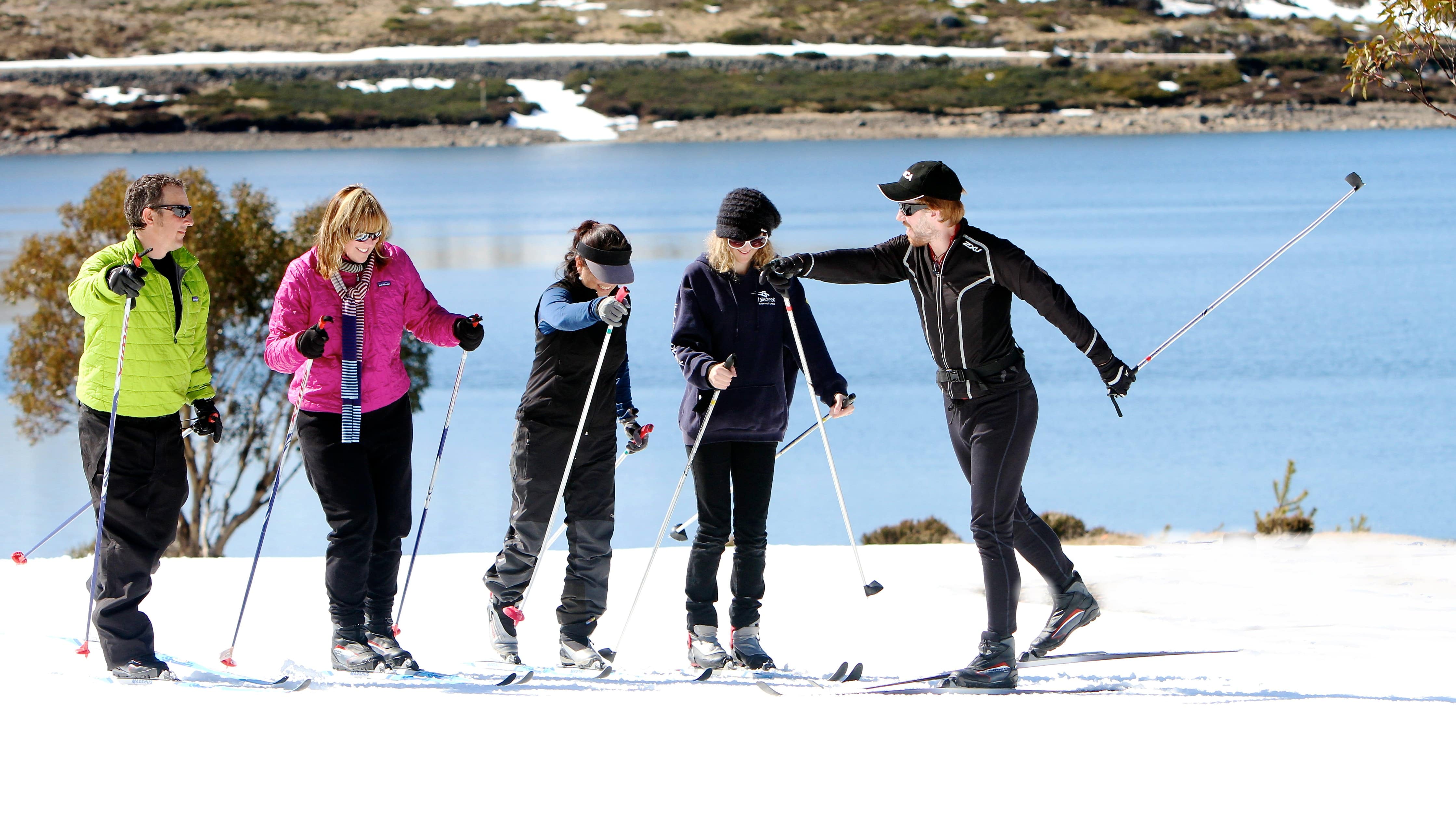 Sign up for our newsletter
Want to hear the latest news and what's on at Falls Creek?
Sign up to our email newsletter and you won't miss a thing.