Falls Creek's iconic "Brown Tank" has long served the resort by holding clean drinking water for the village year-round. Visitors can now see it in a new light as the backdrop of an incredible piece of street art thanks to the local Artist in Residence Program.
Featuring  the culturally significant Bogong Moth as its subject, "Big Fella" was created by Melbourne artist Hiroyasu Tsuri, otherwise known as "TWOONE" in April 2017. Standing over 12m tall this impressive piece provides an incredible experience for those skiing to the village via Shortcut, or walking up Ory's Trail from Cafe Milch.
This is the first in a number of permanent exhibits that will join through the Artist in Residence program over the coming years and more examples of Hiro's work are found at Currawong Flats, The Man Hotel and Huski Cafe.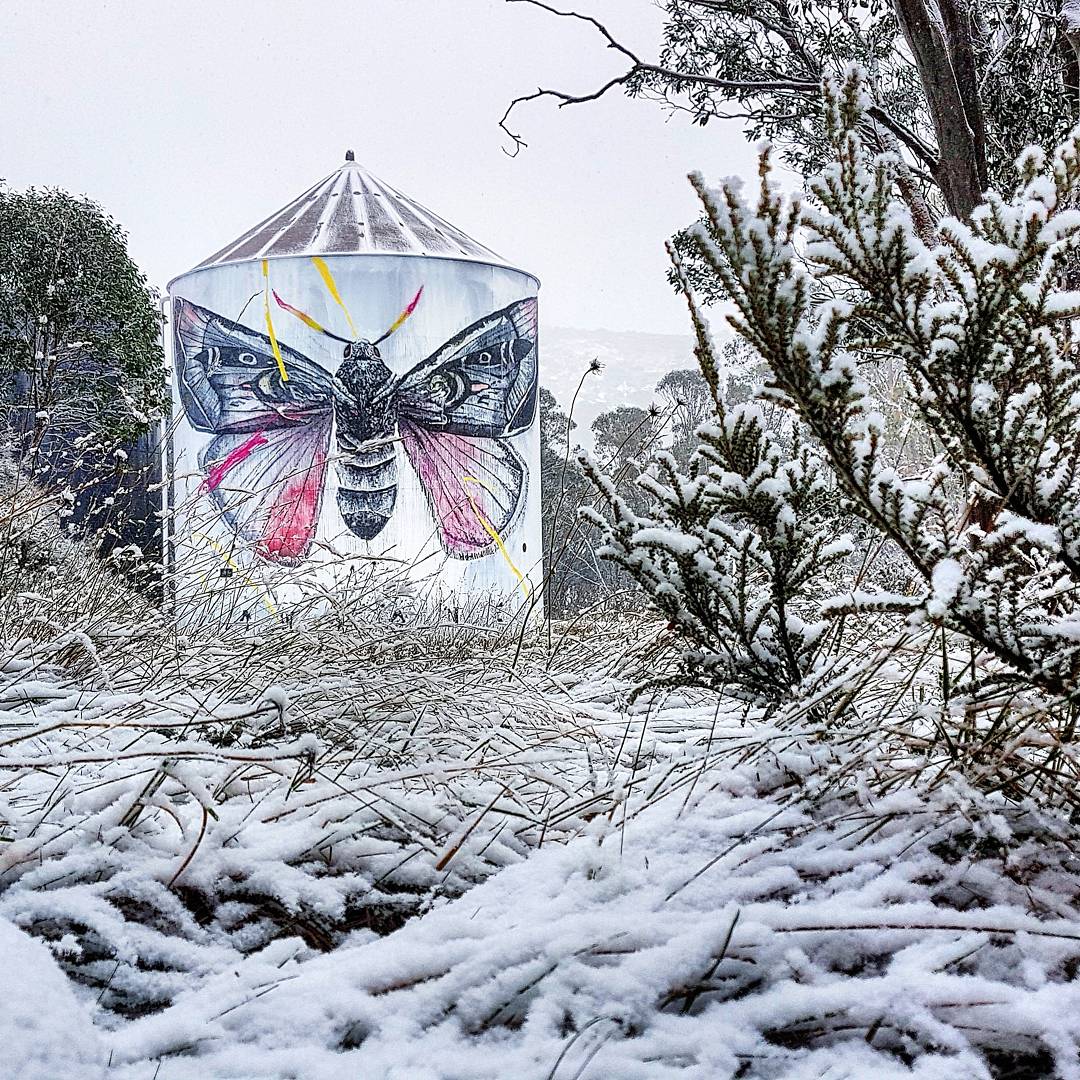 Sign up for our newsletter
Want to hear the latest news and what's on at Falls Creek?
Sign up to our email newsletter and you won't miss a thing.