The Festival of Light is a season-long celebration throughout the village of Falls Creek for its 75th birthday. It's also a way to welcome back all our visitors after two tough years.
Wander through the village at night and discover all of the 12 light installations (a few are still waiting to be activated). There is the magic of lasers like stars in the night sky, light and movement creating shapes and colours you can play in, and even some interactive lights, like on our Clair de lune stairs in the centre of the village. Immerse yourself in the journey of the light trail with our musical accompaniment which can be found here on Spotify. The trail of lights winds its way through the village all the way up to the Village Bowl, where on a Thursday night it concludes with the Fireworks Fiesta at 7pm.
Find the map to lead you around the village by clicking the button below.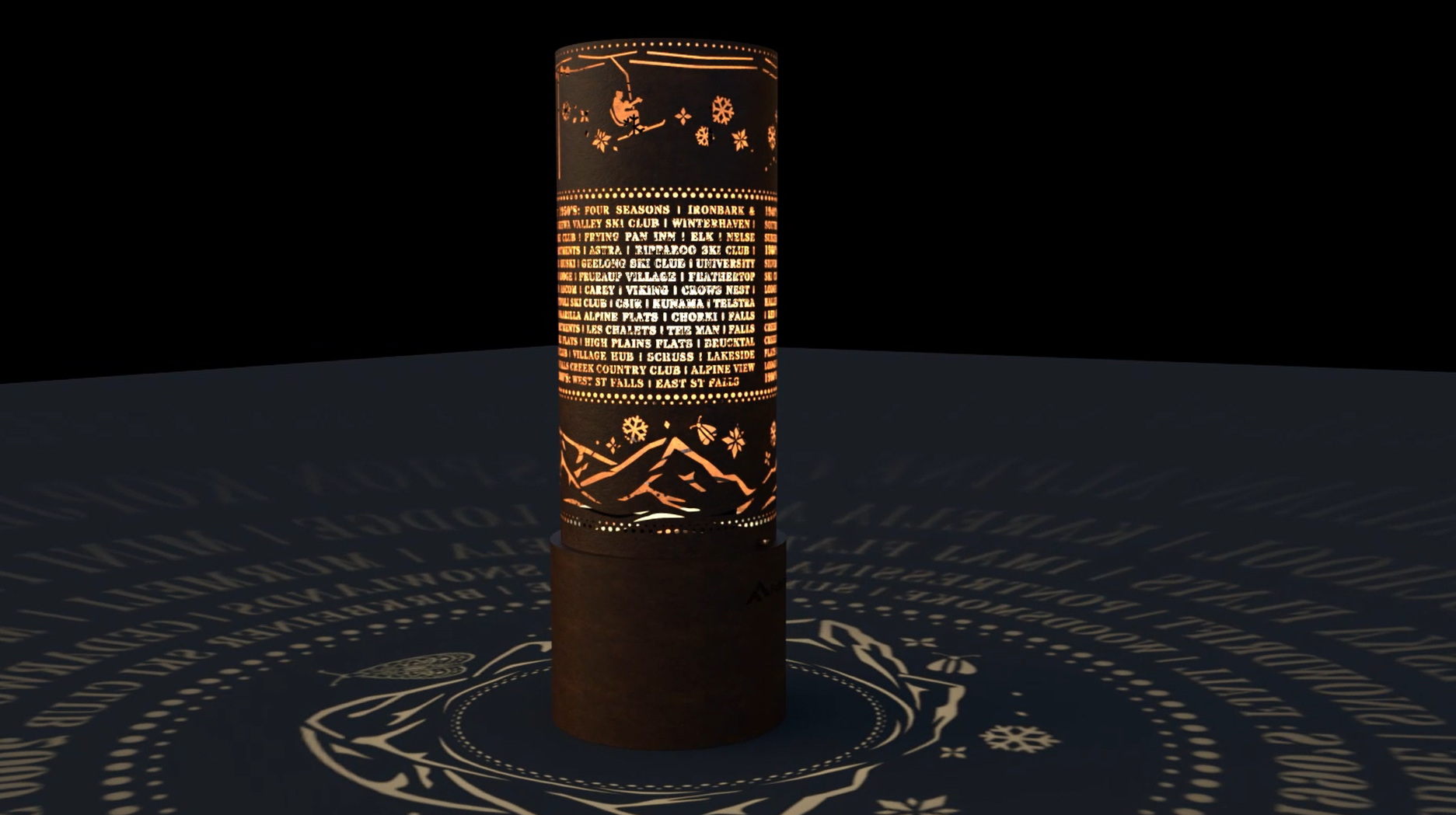 Throughout the 2022 winter season, we are celebrating the 75th birthday of Falls Creek."
"Falls Creek was built on passion. It is from love that this little village nestled among the snow gums has grown.  Through displays and audio-visual presentations we aim to celebrate and share the rich history of Falls Creek and convey a sense of our vibrant community to all who visit." Visit the Falls Creek Museum website here
This light installation will be found in Slalom Plaza. It is a sculpture recognising Falls Creek's modern ski history from the time of building the first lodge - Skyline. The top of the sculpture depicts the first chairlift installed at Falls creek by Bob Hymans in 1957. This was called the Alpine chairlift and was also the first chairlift in Australia!
The middle of the sculpture lists all the lodges built and their year of construction, whilst the lower part is reminiscent of the beautiful mountains of the Falls Creek area. Come and check it out once it is installed on the 18th of July.
The installations are all inspired by the night sky and the magical colours and shapes of the universe. Come and enjoy the laser lights appearing like stars or different parts of the Milky Way throughout the village.
Enjoy the magic of the lasers in different pockets of the village, allowing you to explore places you may have never ventured before.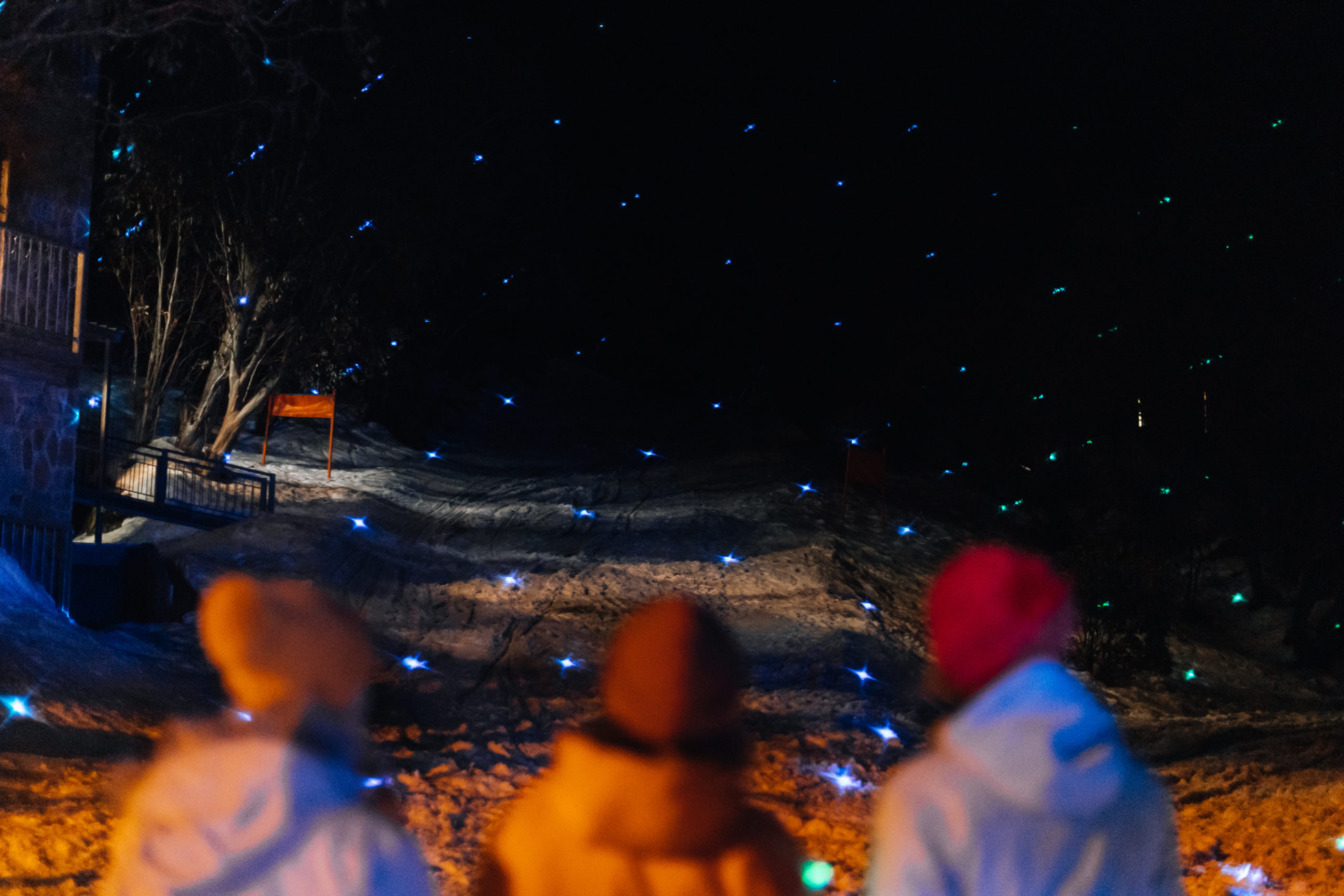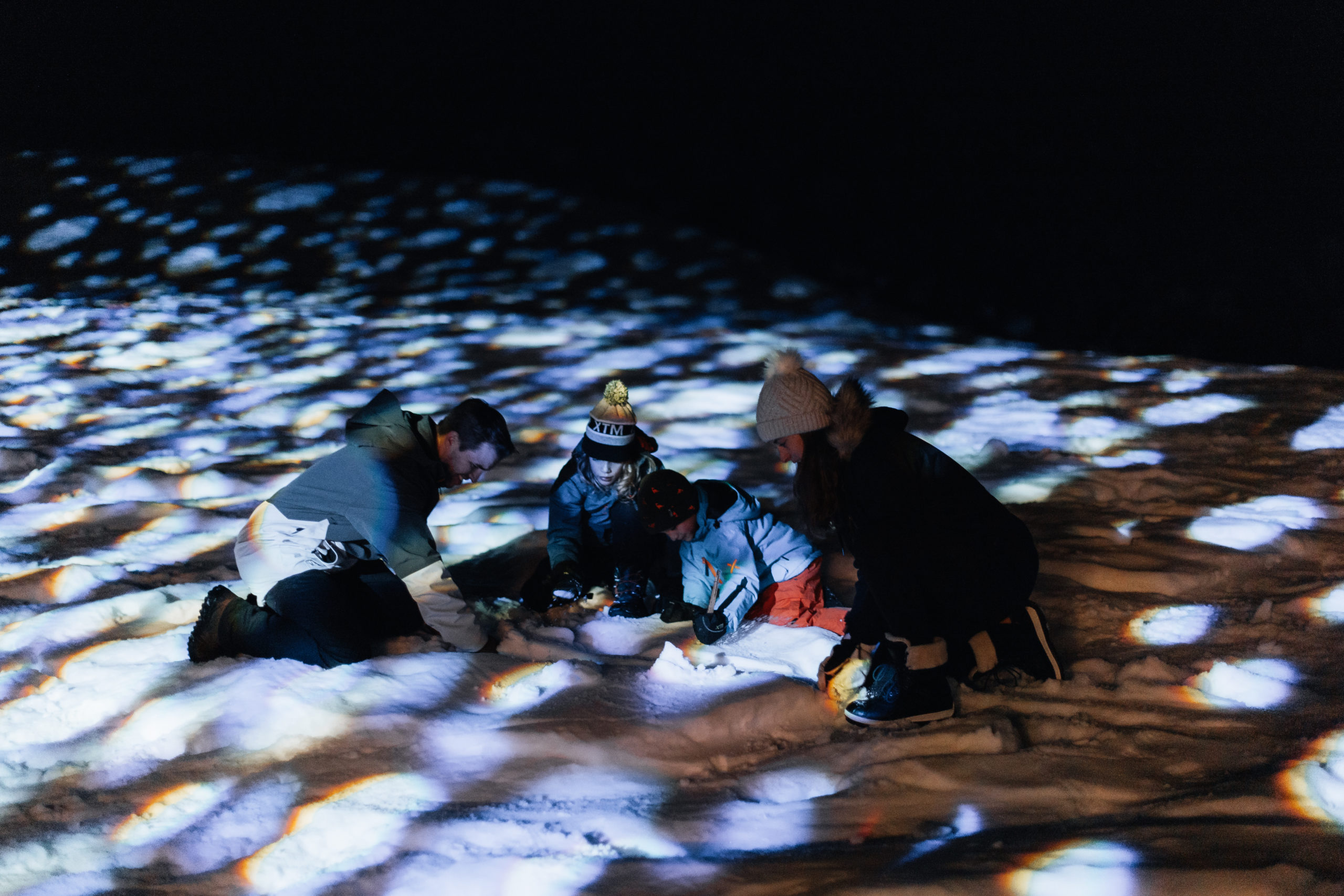 These installations are spotted around the village and create movement with light. Enjoy playing in the snow with different shapes moving around you, almost like being under the sea at times, or in another dream-like world.
With colours playfully bouncing off the canvas of the snow, you find delight watching the movement of these installations. The Clair de Lune installation is inspired by the snog
Sign up for our newsletter
Want to hear the latest news and what's on at Falls Creek?
Sign up to our email newsletter and you won't miss a thing.