Drive, ride or hike to the highest point in Falls Creek.
The highest drivable peak in Australia (1849m), Mt Mckay offers an incredible view of the village and surrounding plains for hundreds of kilometres on a clear day. A favourite of guests and residents alike is to watch the sunset with a glass of bubbles.
Key Views:
Falls Creek Alpine Resort
Kiewa Valley & Mt Bogong
Pretty Valley & Pretty Valley Lake
Mt Hotham & Razorback
Mt Feathertop
Rocky Valley Lake
How do I get there?
From the village, drive along the Bogong High Plains Rd past Windy Corner and toward Rocky Valley Lake. Before you reach the lake look for the signpost indicating to Pretty Valley and turn right onto Pretty Valley Rd. This dirt road will lead to a fork where you will reach Mt Mackay by heading right.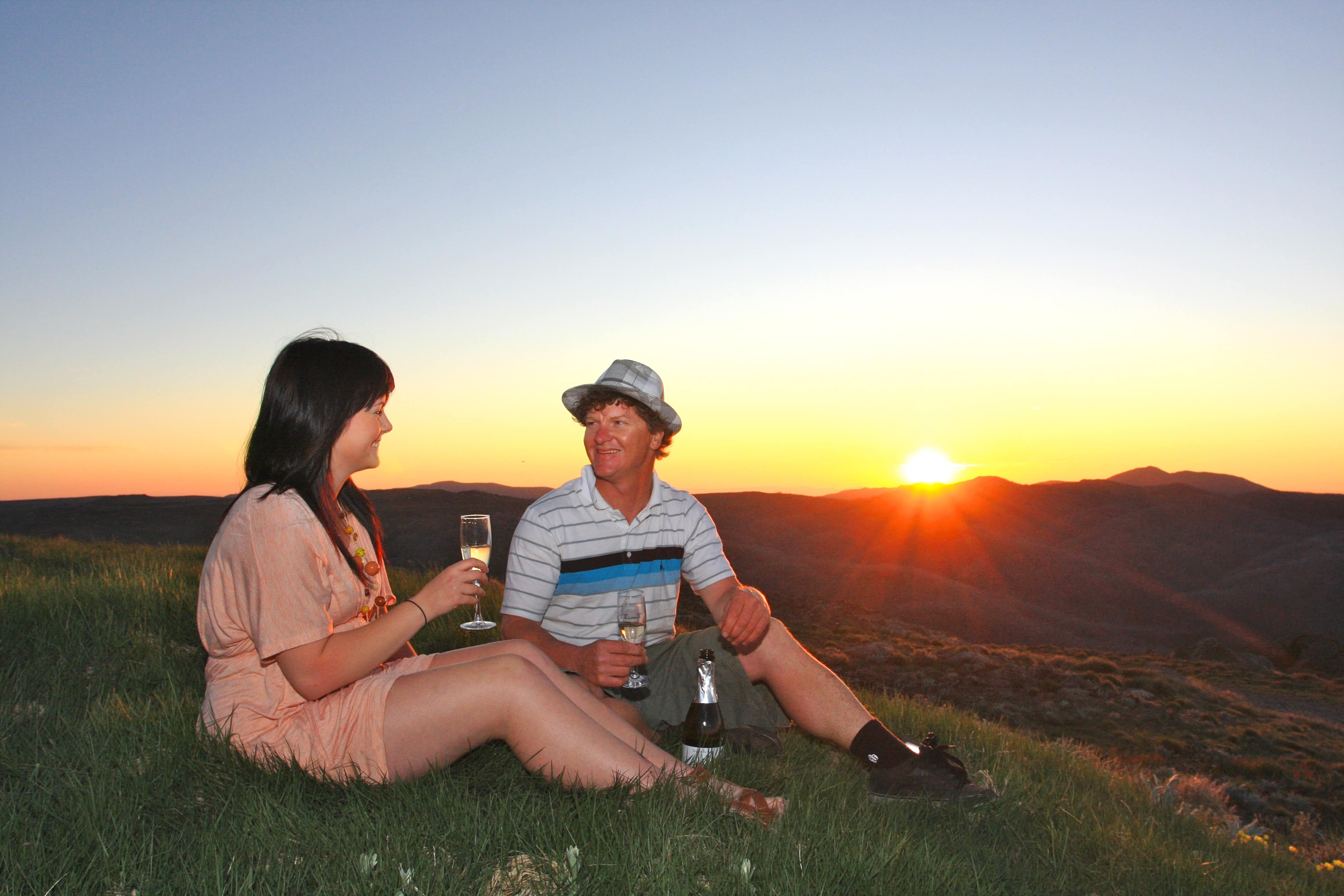 Sign up for our newsletter
Want to hear the latest news and what's on at Falls Creek?
Sign up to our email newsletter and you won't miss a thing.