Everything at Falls Creek is within walking distance and it is a great way to get some exercise getting to know the village. There are, however, some shortcuts that can save you some time.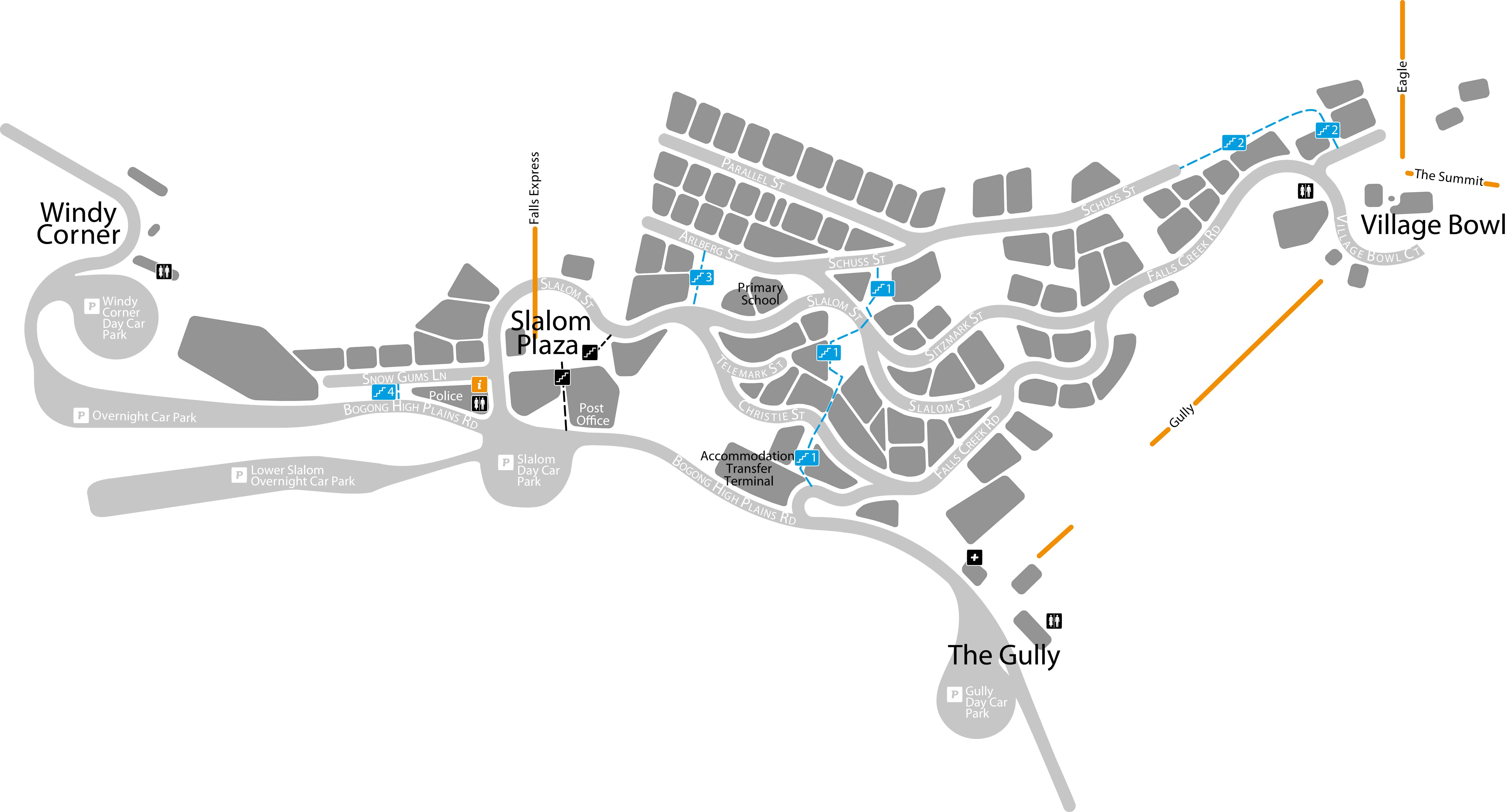 1. ATS TERMINAL TO SCHUSS ST
This elevated walkway connects the Accommodation Transfer Service Terminal to Frueauf Village via the Man Hotel. It is the easiest way to get from the Bogong High Plains Rd to the centre or top of the village.
Wide treads and low risers enable easy two-way passage for guests and the stairs include excellent handrail lighting in all conditions.
2. SCHUSS ST TO VILLAGE BOWL
This steel and timber walkway begins at the end of Schuss st (at the top of the village) and takes you through to Max's Restaurant in the Village Bowl.
Making your way to the Village Bowl from the top of the village is easiest with this walkway.
3. SLALOM ST TO ARLBERG ST
This walkway runs alongside Halleys Ski Hire (opposite Christie Street) and takes you up a steel stairway running beside Icicles Lodge to Arlberg Street, opposite Kilimanjaro Apartments.
4. BOGONG HIGH PLAINS RD TO SNOW GUMS LANE
This handy staircase connects the main road (Bogong High Plains Rd) to accommodation on Snow Gums Lane. it is located about 50 metres uphill from the Police Station.