If you're looking for a way to rejunenate those weary muscles after a big day of skiing, snowboarding, or even just relaxing at the lodge - check out the treatments and massages available at Falls Creek.
Astra Lodge - 5 Sitzmark St
Relax and unwind after a full day on the slopes in our integrated Day Spa. Book a pamper session with our qualified therapists and beauty advisors. Services include massage, body wrap, facials, hand and foot treatments, waxing, make-up and hair styling.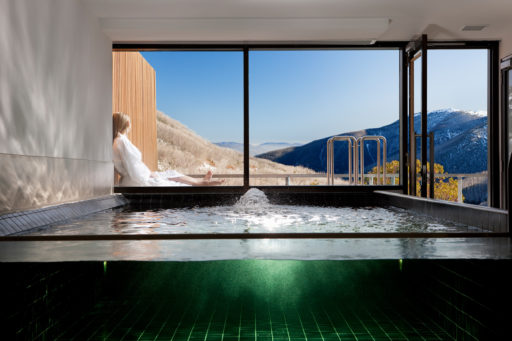 QT Falls Creek - Slalom Plaza
Just like your mind, your body isn't static. At spaQ they get that, and so they decided to do things a little differently themselves to fit in with your individual groove.
Falls Creek Community Gym
Falls Creek has a moderately sized community gym with memberships and casual use options for all visits.
The gym is well equipped with rowing and cross country machines, stationery bikes and treadmills. There is also a good selection of weights equipment for strength training. Membership fees help us to maintain and upgrade the community facility. Guests are asked to please consider others by keeping it clean, tidy and replacing all equipment (particularly weights) after use.
Sign up for our newsletter
Want to hear the latest news and what's on at Falls Creek?
Sign up to our email newsletter and you won't miss a thing.