Join our guides and experience the Bogong High Plains by Snowmobile.
Snowmobile Tours provide you with an exhilarating experience to explore the vast back-country areas of Falls Creek, while taking in the stunning alpine surroundings and spectacular views. You can choose to drive the snowmobile yourself, or sit back and enjoy the views as a passenger (one passenger per driver).
Tours take in the magnificent views of Mt McKay, The Summit, Frying Pan Spur, Ruined Castle and the very windy Road 24, which runs down the back side of the Summit allowing tours to go as low down as Howman's Gap (tour routes change regularly depending on weather and snow conditions).
Please note a current Drivers Licence is required.
For more information and to book head to >>Falls Creek Snow Mobile Tours<<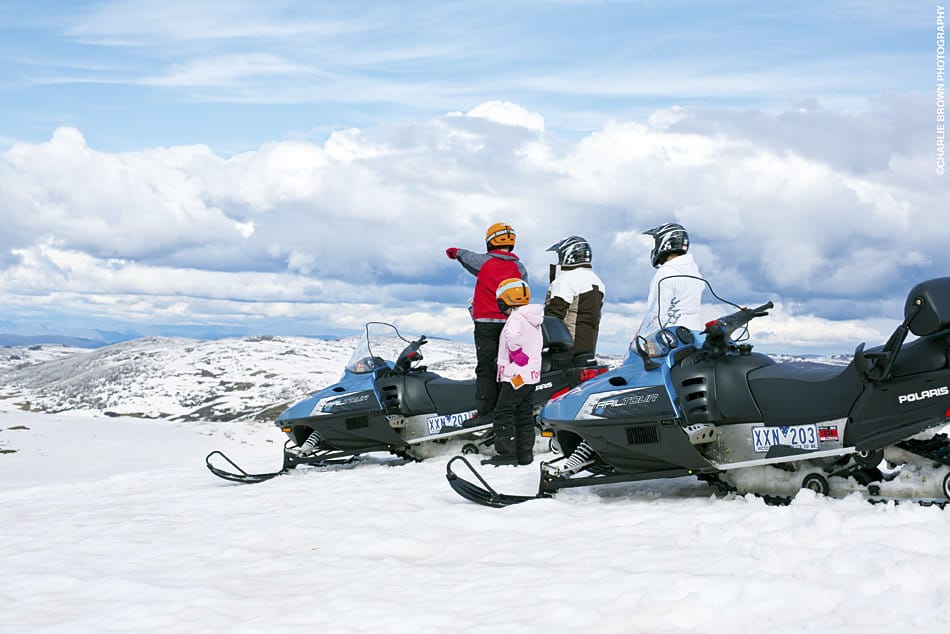 Sign up for our newsletter
Want to hear the latest news and what's on at Falls Creek?
Sign up to our email newsletter and you won't miss a thing.