Enjoy the thrills of speed on the snow without taking the lifts with Falls Creek's Snow Tubing park.
Snow Tubing provides endless amounts of fun and excitement as you spin, bounce, bump and laugh your way downhill on a snow tube.
Open daily from 2pm to 6pm, our purpose built Snow Tube Park in the Village Bowl provides fun for the whole family after dark or whilst having a break from the slopes.
Numbers are limited so please visit the front counter located at Base One in the Village Bowl to arrange your half hour Snow Tubing session during your visit to Falls Creek.
Please note participants must be 90cm tall and a minimum of 5 years old to Snow Tube, and helmet are required.
2022 Prices:
$30 p/p per 30 minute session or $25 if you ahve your own helmet session
2pm – 6pm*
Purpose built Tube Park
Must be 5 y/o or over
*Subject to snow & weather conditions.
 How do I get there?
The Village Bowl is at the base of the Eagle and Summit Chairlifts – the "Broadway" and "Village Run" runs will take you straight there. If coming from the carpark, you can simply catch the Gully Chairlift into the Village Bowl or head up Falls Creek Rd (next to the ATS Terminal).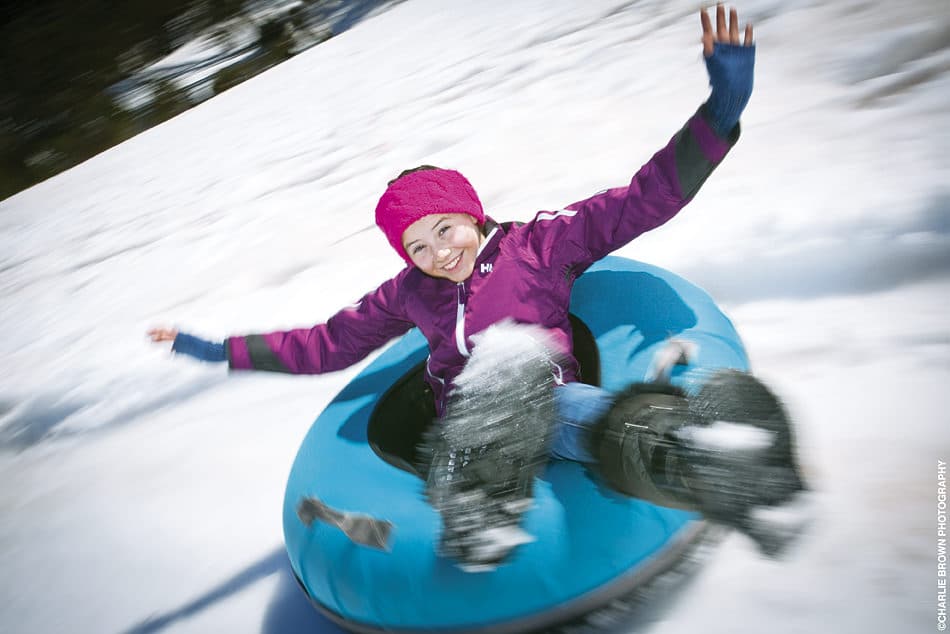 Sign up for our newsletter
Want to hear the latest news and what's on at Falls Creek?
Sign up to our email newsletter and you won't miss a thing.