Welcome to Easytrans Australia, it would be our pleasure to be your snow chauffeur. We specialise in private transfers from Albury Airport, Melbourne Airport and Melbourne CBD direct to the snow fields and pride ourselves on ensuring your snow escape commences from the moment you are seated in our vehicles.  Our experienced and professional drivers will greet you on arrival, all you have to do is sit back and enjoy the picturesque journey to the mountain.
Our snow transfers can accommodate from 1 to 11 passengers and include car seats if required, our late model vehicles are always immaculately presented and range from 4WD Toyota Land Cruisers to mini vans. The enclosed luggage trailers allow you to pack as much as you need for the perfect holiday, and why not stop to collect groceries and incidentals along the way, just let us know and we will make it happen.
Private transfers eliminate the stress associated with driving in unfamiliar conditions, black ice, snow or fitting snow chains. Easytrans accredited and experienced drivers have driven many km's through the snowfields and are confident when driving through hazardous conditions.
The owners Matt, Skye and their young family are based in Albury, they employ local drivers with knowledge of the local area, they enjoy heading to the snow and are always happy to share their knowledge with you.
Why choose Easytrans Australia!
Experienced drivers in snow and hazardous conditions
No additional charges for delayed flights or trains
Mt Beauty coffee stop
Click and collect grocery stop
Door to door service
Free child car seats
No luggage restrictions
Professional, reliable & safe.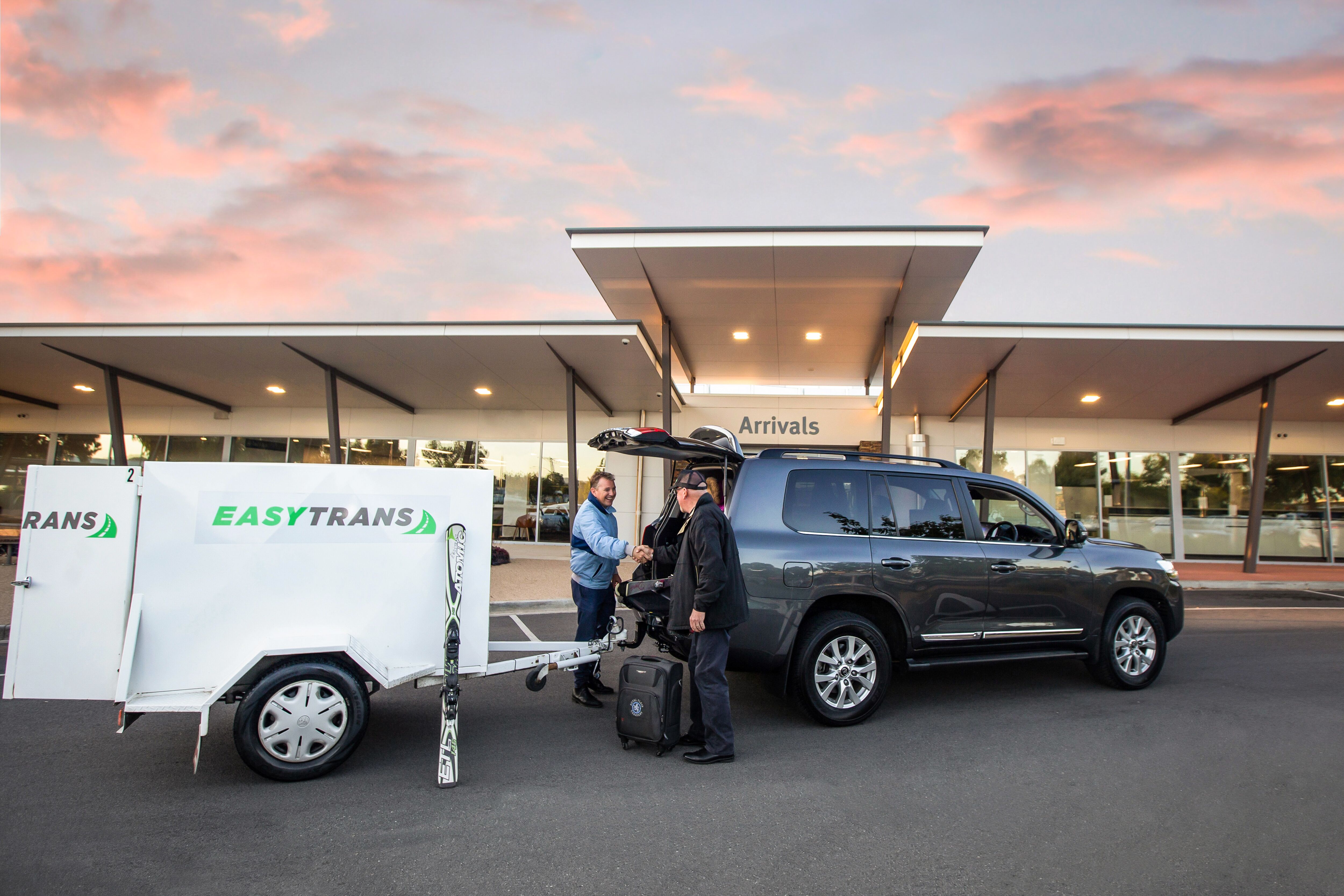 Sign up for our newsletter
Want to hear the latest news and what's on at Falls Creek?
Sign up to our email newsletter and you won't miss a thing.