Awarded Australia's Best Boutique Ski Hotel for six consecutive years, once you arrive at Astra Falls Creek you will never want to leave.
The Astra magic starts from the moment you are whisked away to enjoy your very own slice of heaven in their exclusive snow transfer service. Centrally located in Falls Creek Ski Resort Astra features 27 luxurious rooms: two bedroom apartment, elegant studio apartments and deluxe rooms.
Astra's guests can store their snow equipment in our state-of-the-art boot drying room. If your preference is to relax away from the slopes, they offer a serene library with extensive views of the mountain, comfy armchairs, endless cups of tea, magazines, and plenty of good books.
Astra's in-house Day Spa offers award-winning luxury unparalleled on the mountain. Swim or float in a magnesium pool, then jump in the sauna or hot tub. If you want to relax and unwind, you are spoilt for choice from our carefully crafted treatment menu of pampering massages and beauty treatments.
When you wake in the morning, fortify yourself with an Astra breakfast, including continental buffet or hot options from the kitchen.
Evening dinner service offers a modern Alpine inspired menu carefully crafted by Head Chef Kauri Watkin and his team. Astra features a world class wine cellar showcasing wines from the world which you can experience with your own Sommelier.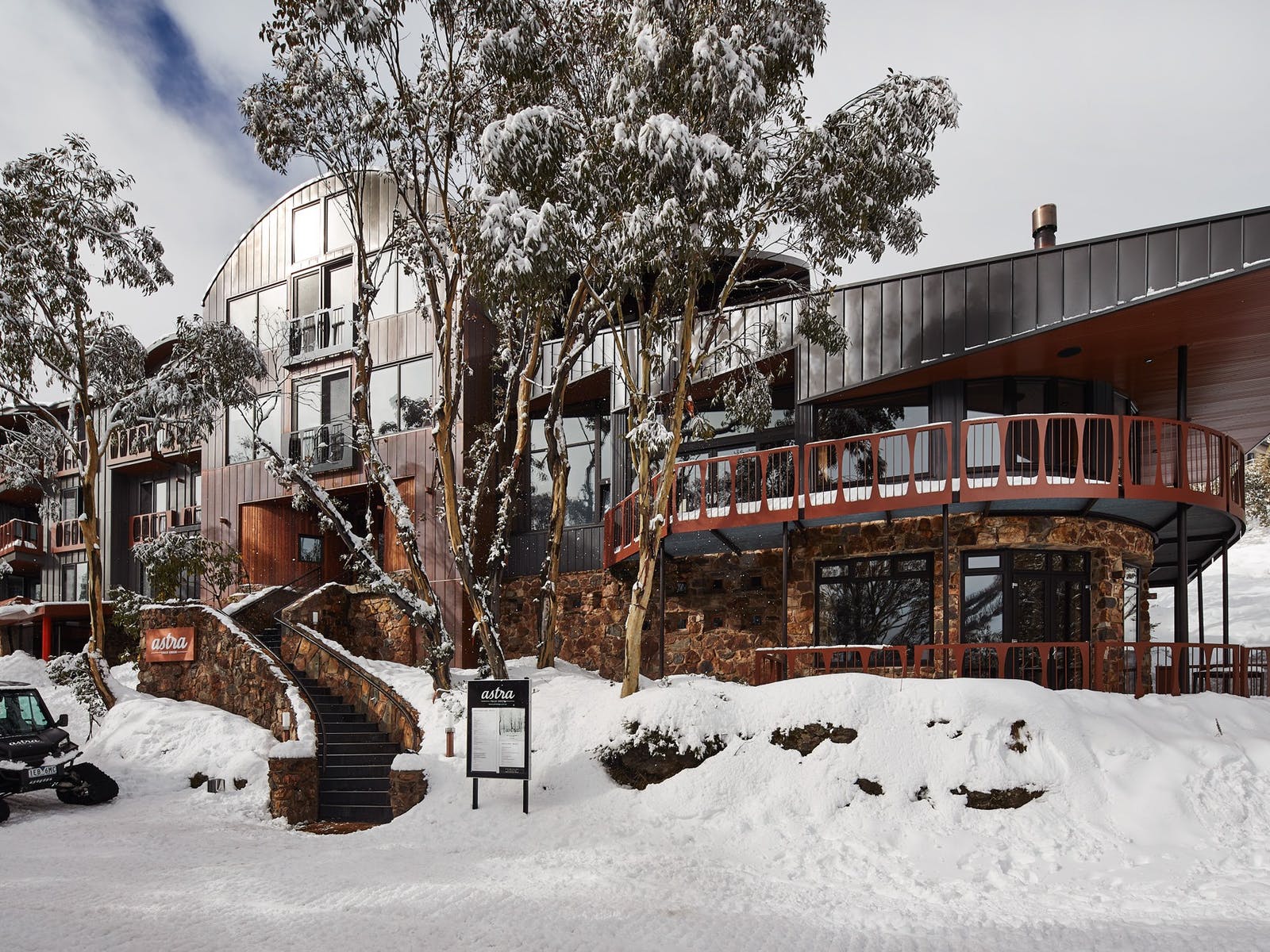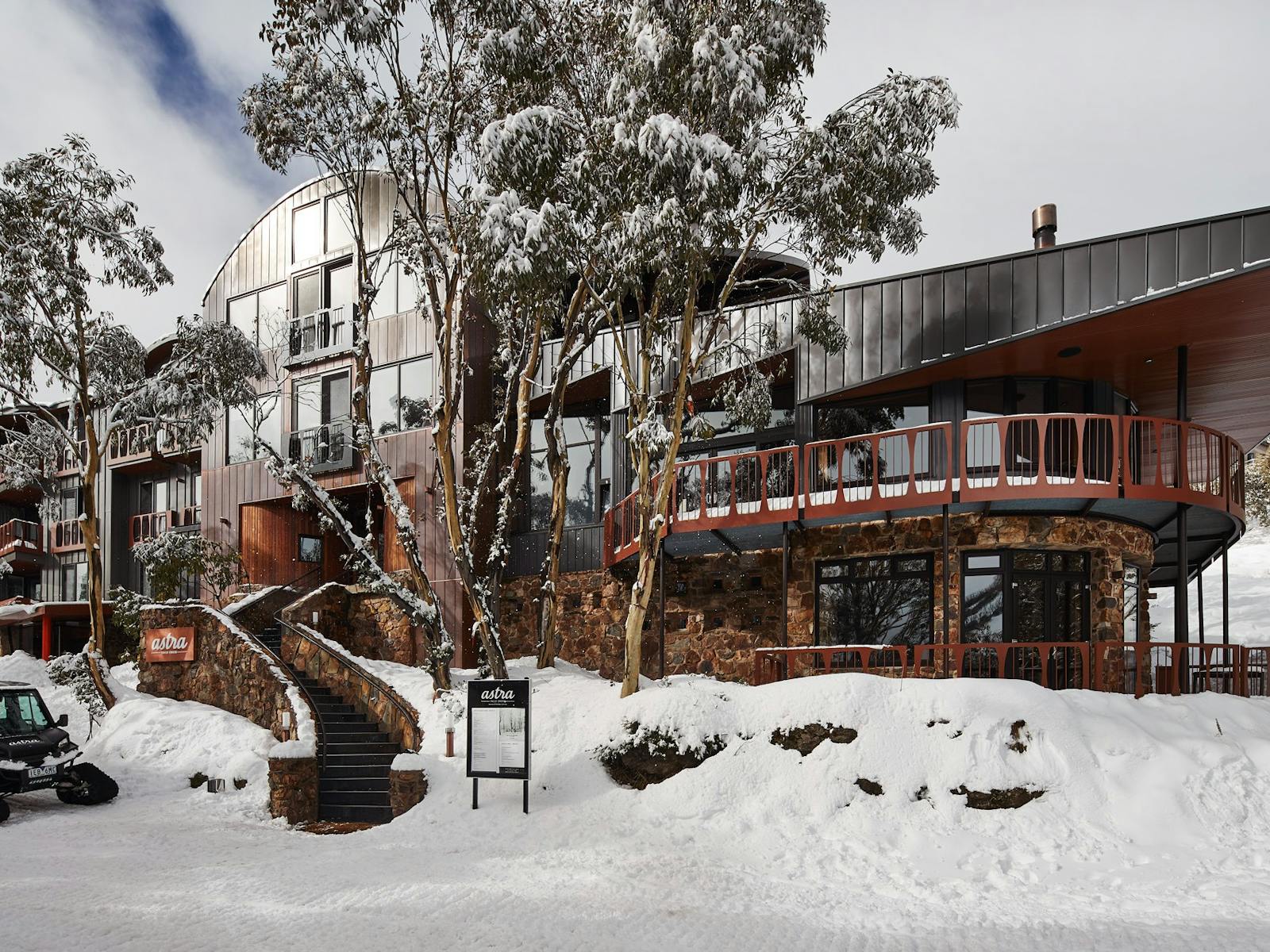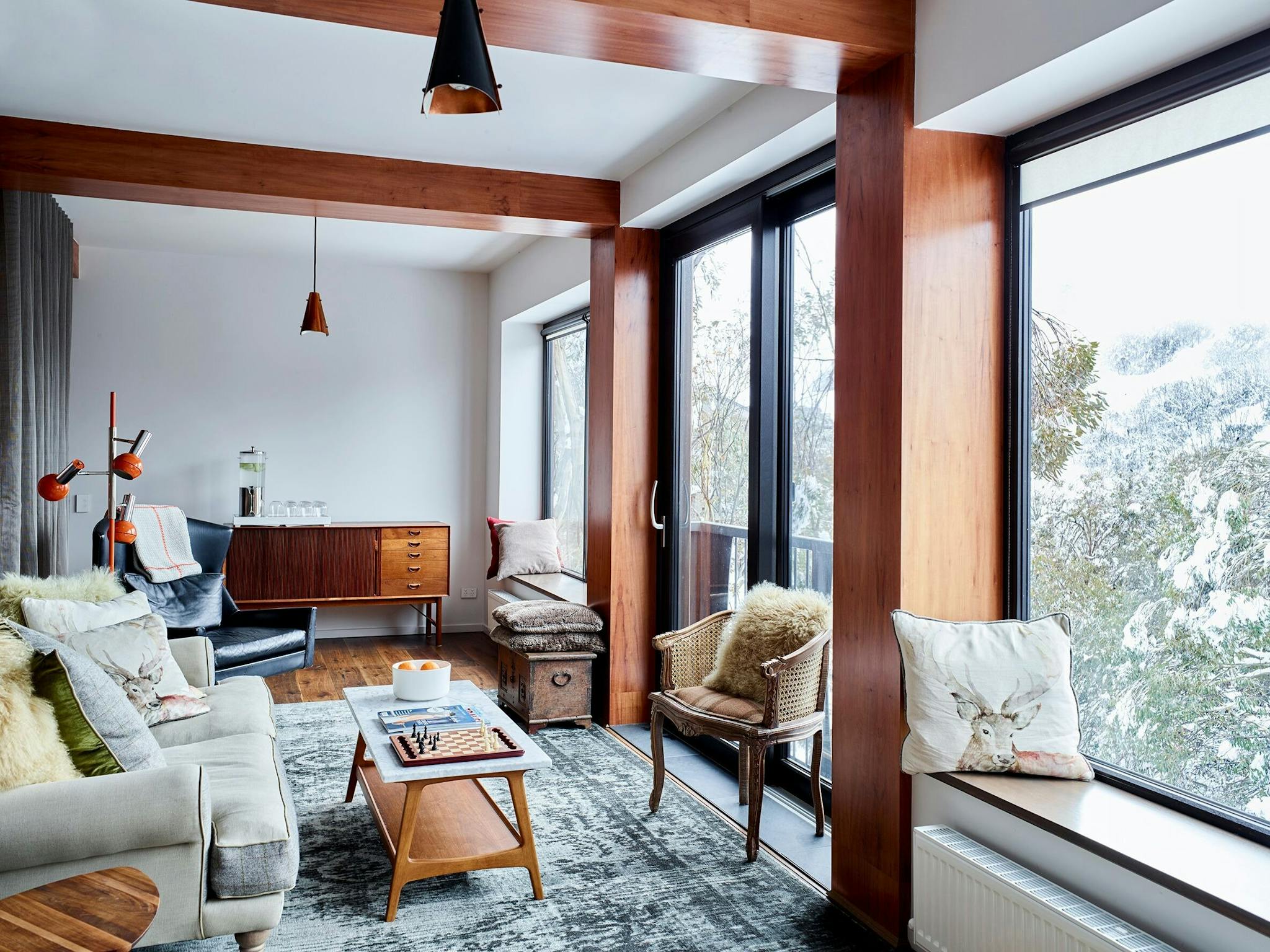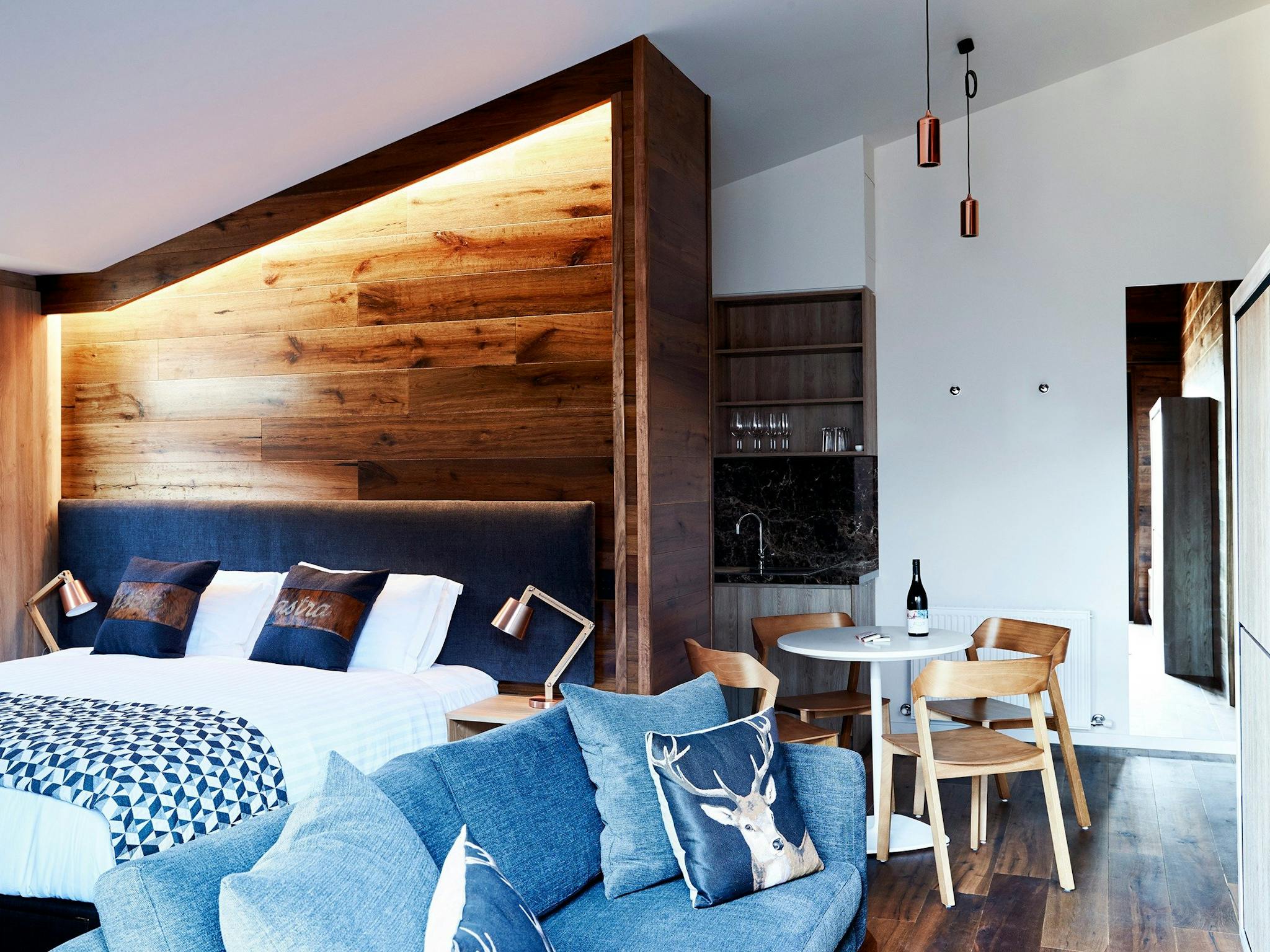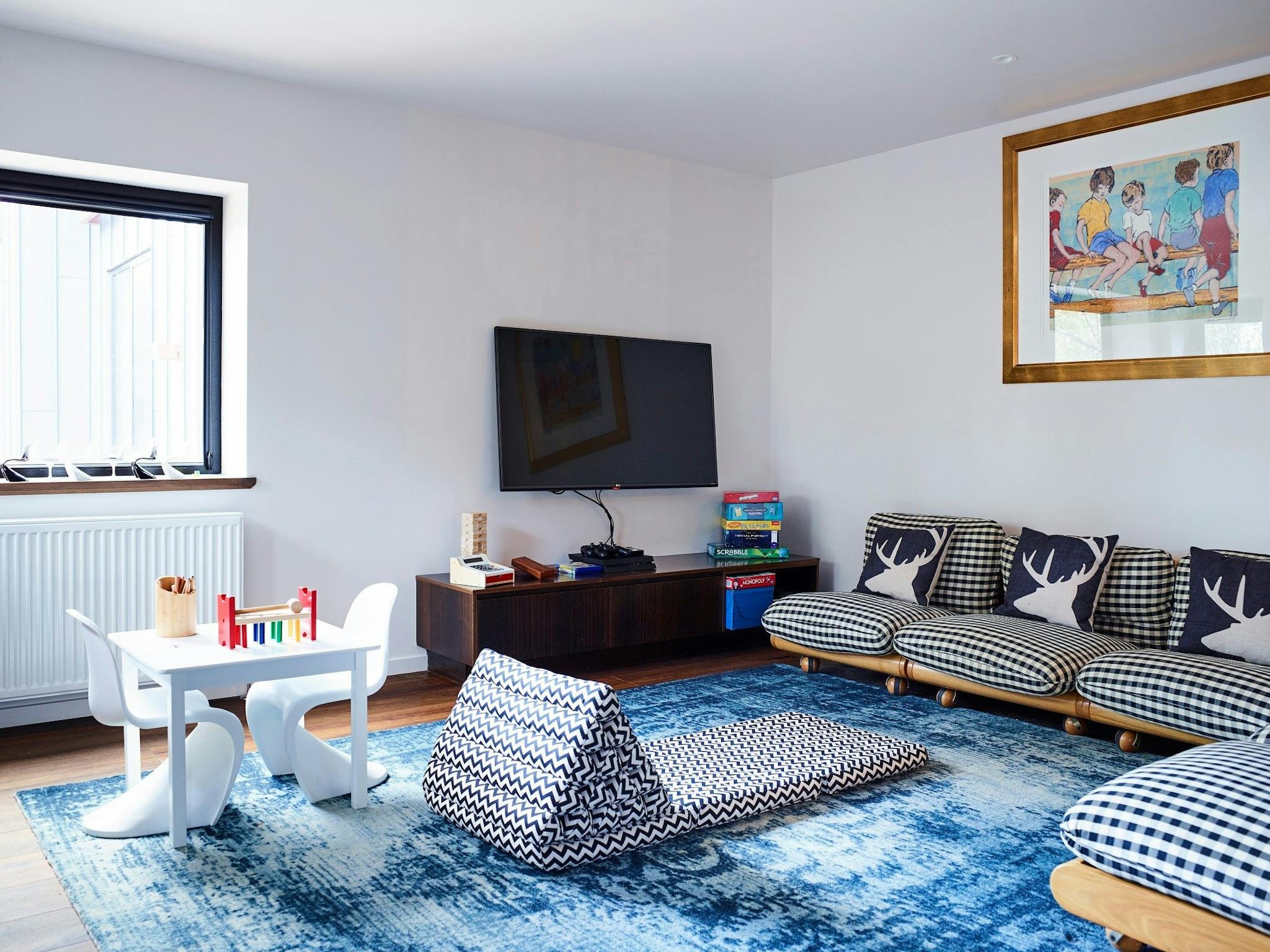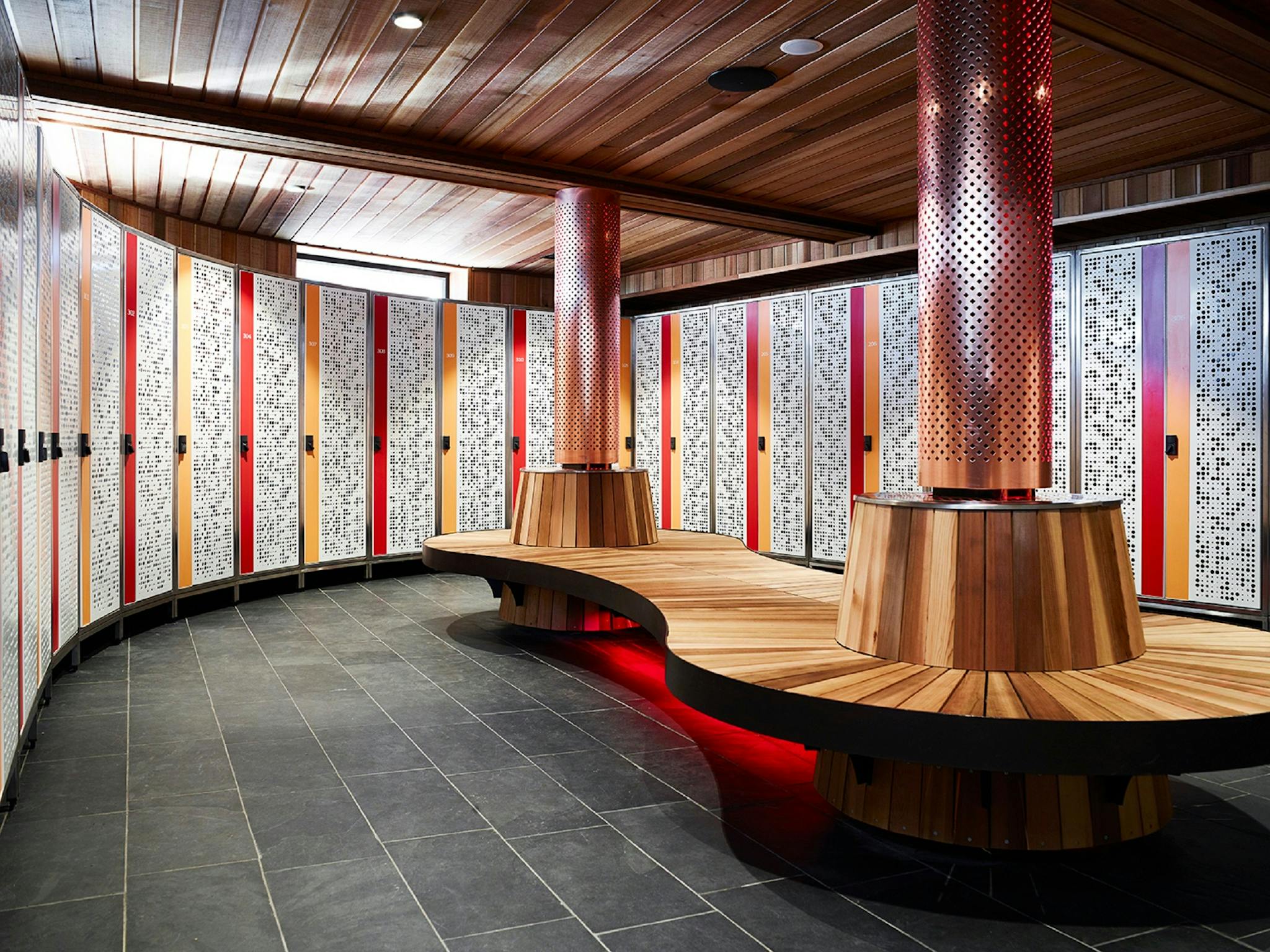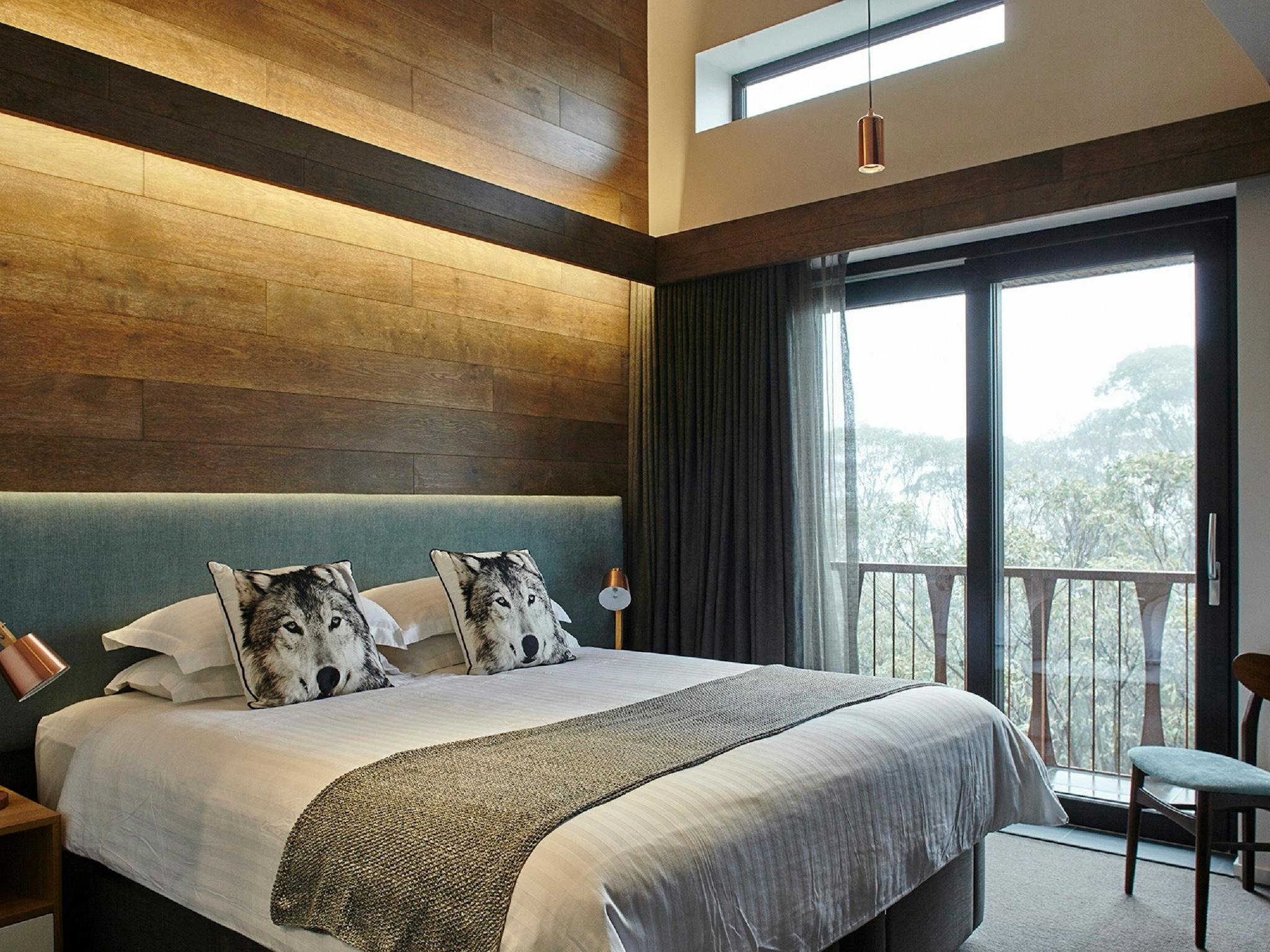 Deluxe Room
The Deluxe Room is configurable to suit couples or friends, with a king size or two single beds as options.
Complete with built in storage, en suite and some offering mountain views.
Access to all of Astra's facilities is included in your stay – heated indoor pool, spa, sauna, lounge, restaurant and bar.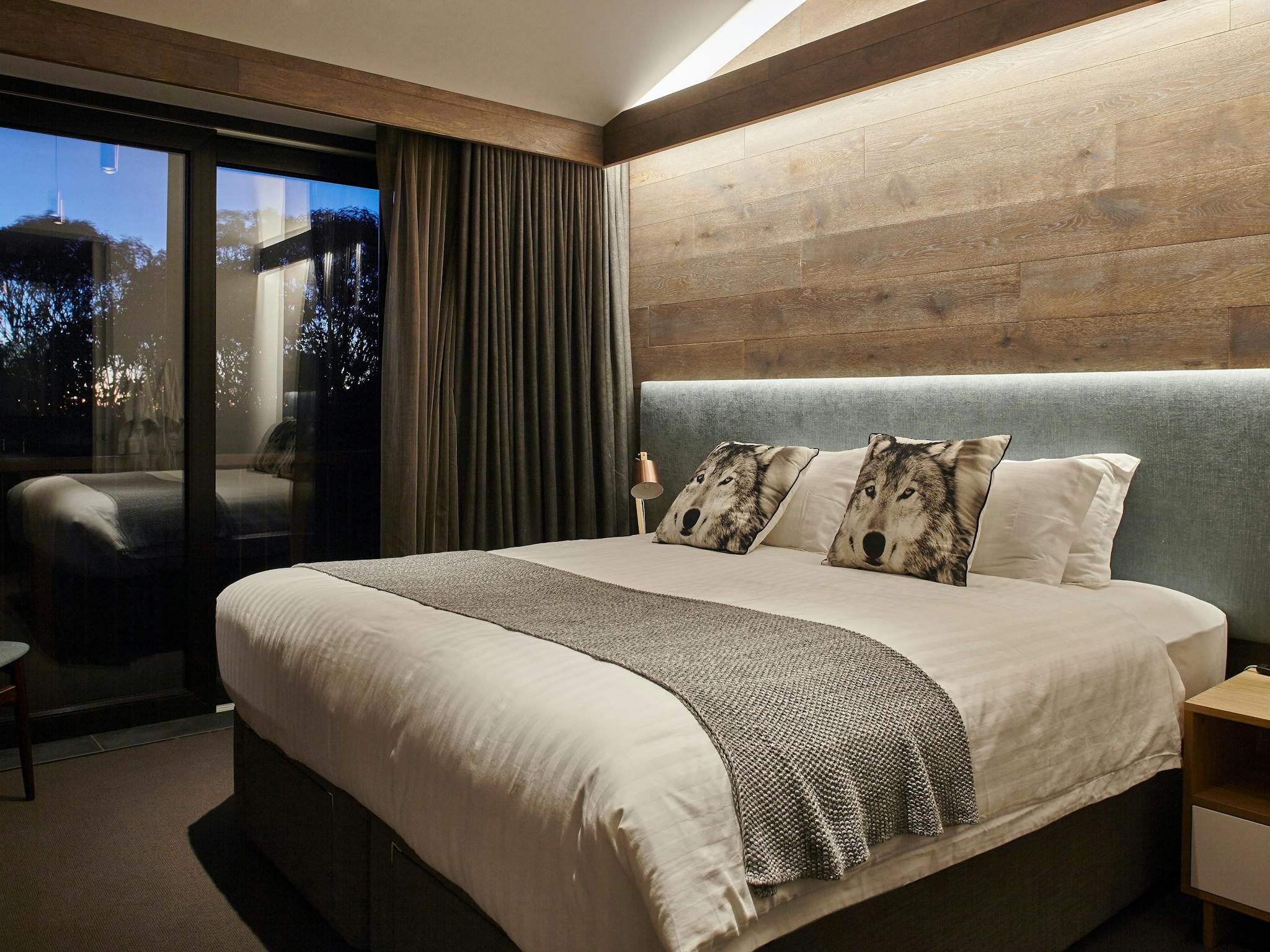 Deluxe Room with Balcony
Evolving the experience defined in the standard Deluxe Rooms, the Deluxe Rooms with Balcony provides direct access to the outdoor fresh air of the surrounding mountainous region.
Like the Deluxe Rooms, the Deluxe with Balcony Rooms are configurable to suit couples or friends, with a king size or two single beds options available.
Complete with built in storage, ensuite and some offering mountain views.
Access to all of Astra's facilities are included in your stay and include the heated indoor pool, spa, sauna, lounge, restaurant and bar.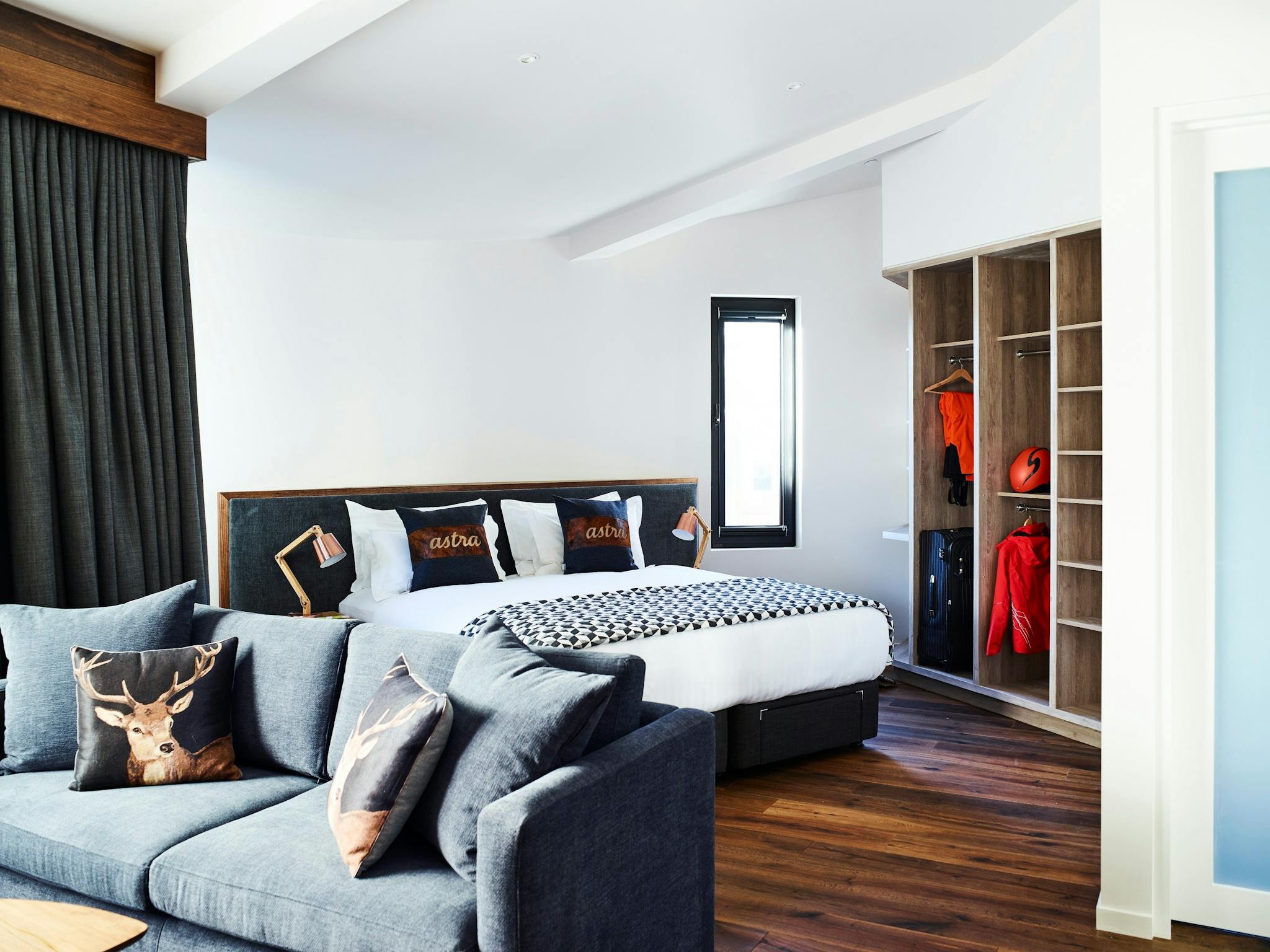 Interconnecting Family Room
A highly demanded combination. Enjoy the comfort of your family nearby, while being in your own space. Features two inter-connected Deluxe Rooms with optional balcony.
This arrangement has two ensuites and king size beds which can be optioned as a double or two singles.
Breakfast and all day coffee is included. Combine this with the spacious lounge, built-in storage, dining, restaurant and bar and heated indoor pool rooms and you have all the makings for a classic family luxury alpine holiday.
Studio
The beautiful newly built Studio apartments have a luxury king bed, deluxe linen and a Italian made wall mounted retractable bunk bed system or queen sofa bed option, that sleeps in total a family of four or a couple looking for extra room.
A lounge area which includes Apple TV provides a comfortable place to sit and relax after a day on the slopes. Full kitchen, built-in storage, bathroom which features a luxurious bath and shower, featuring Triumph & Disaster bathroom amenities.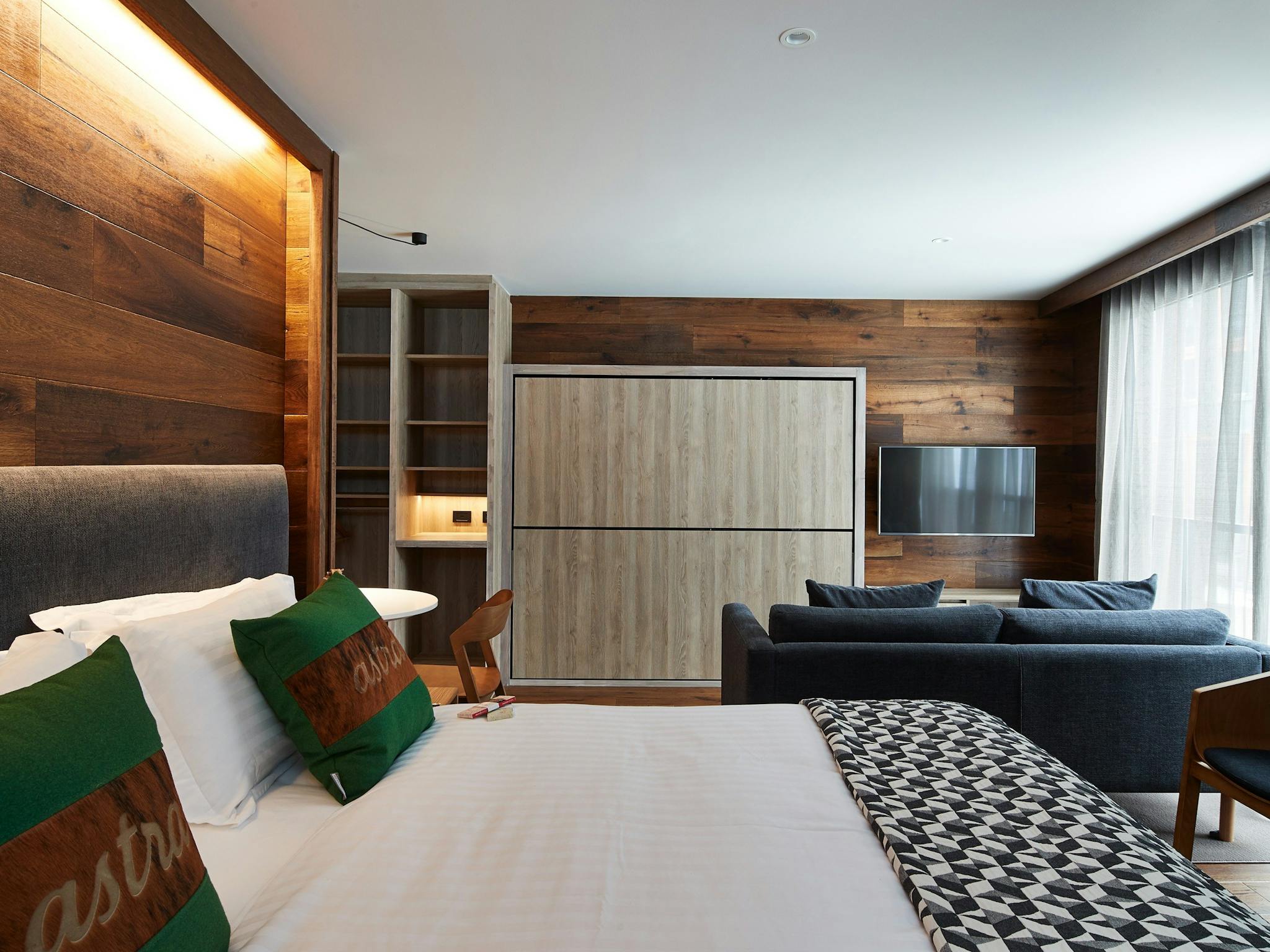 Studio with disabled access features
Astra is pleased to offer a Studio with full disabled access facilities. Studio comes complete with lift access, a king bed or twin single bed configuration, retractable bunk system, lounge area, 32 inch television, Apple TV, built-in storage, kitchenette including a microwave convection oven, electric stove top and Nespresso coffee machine.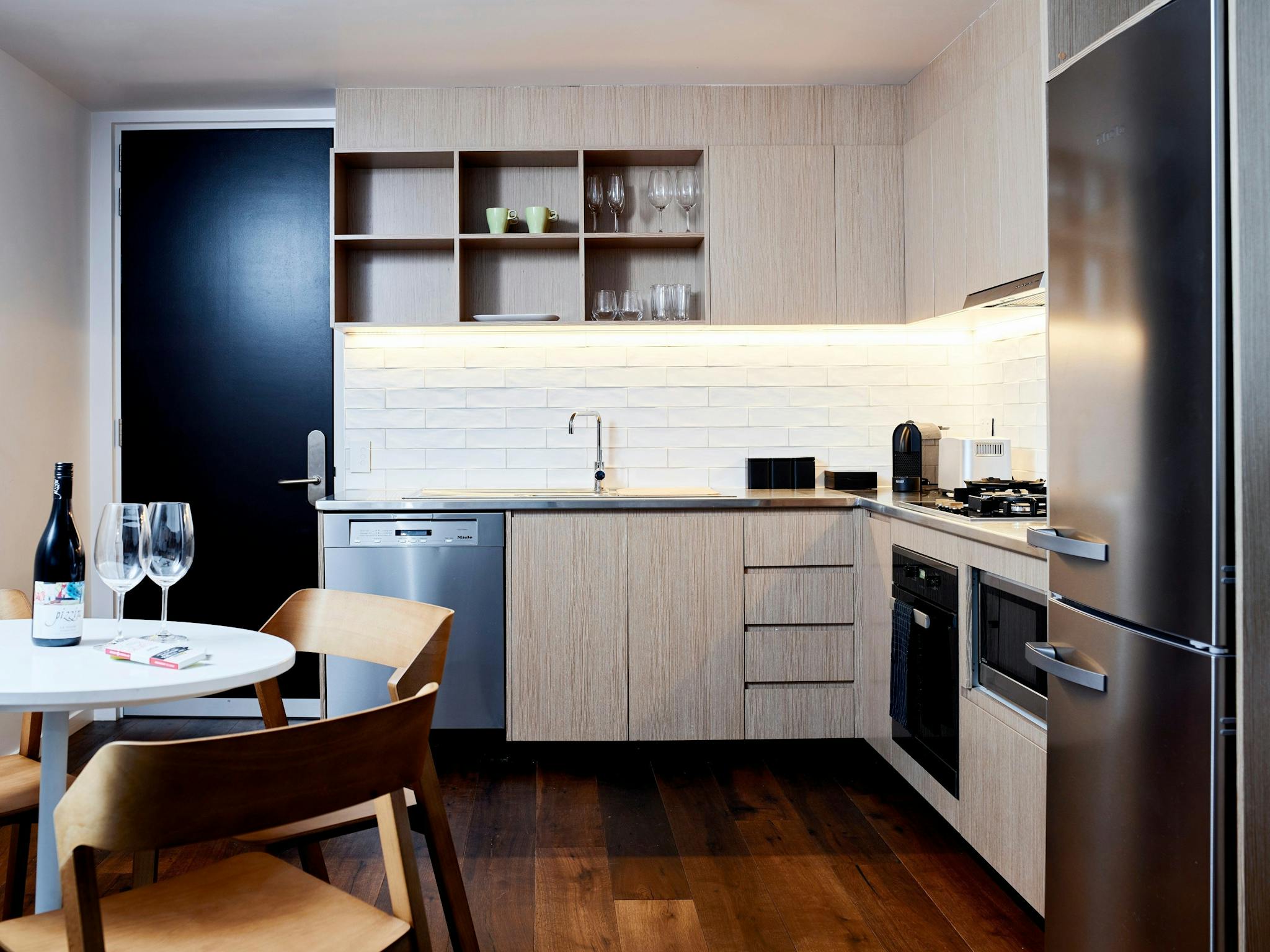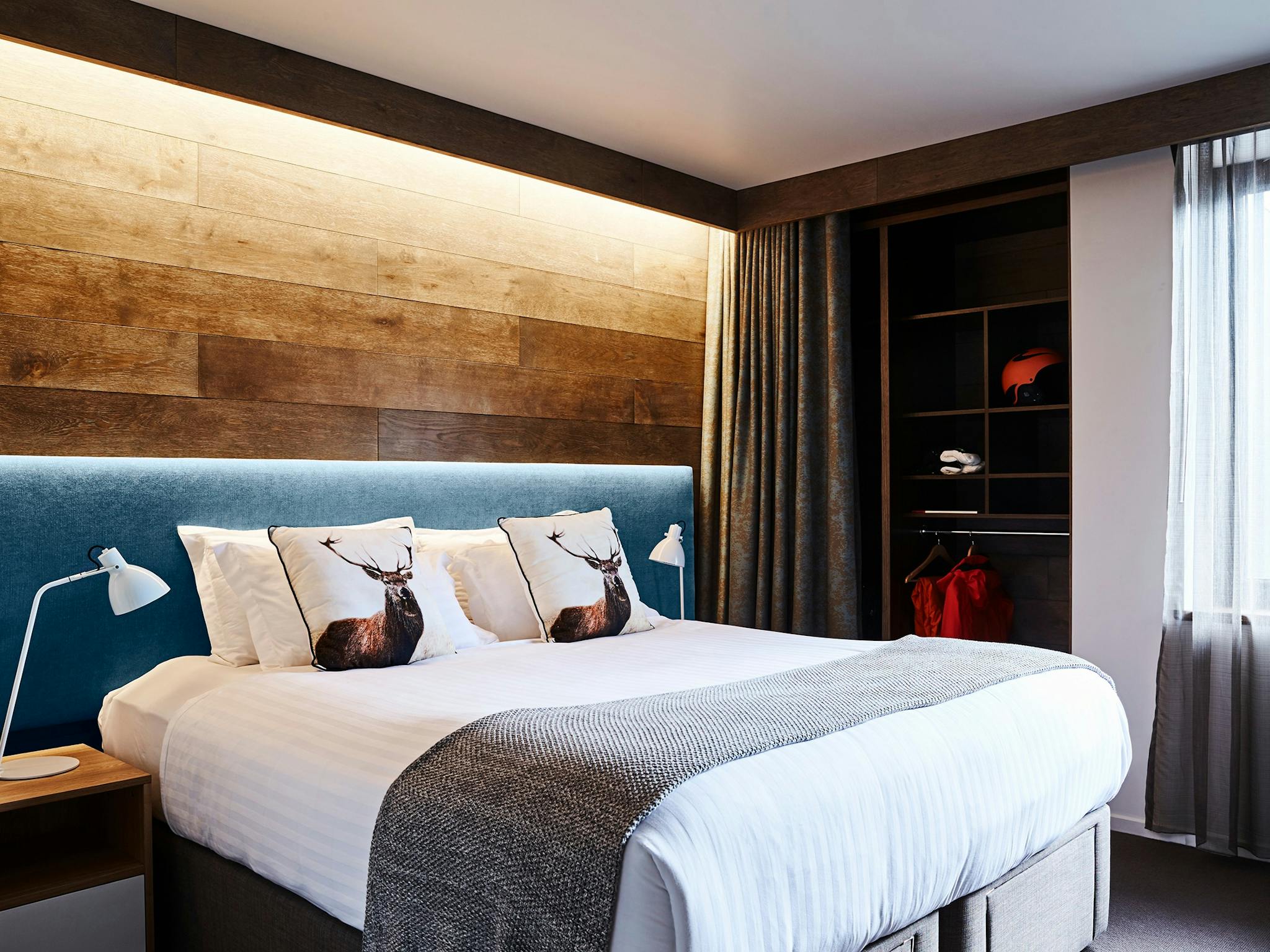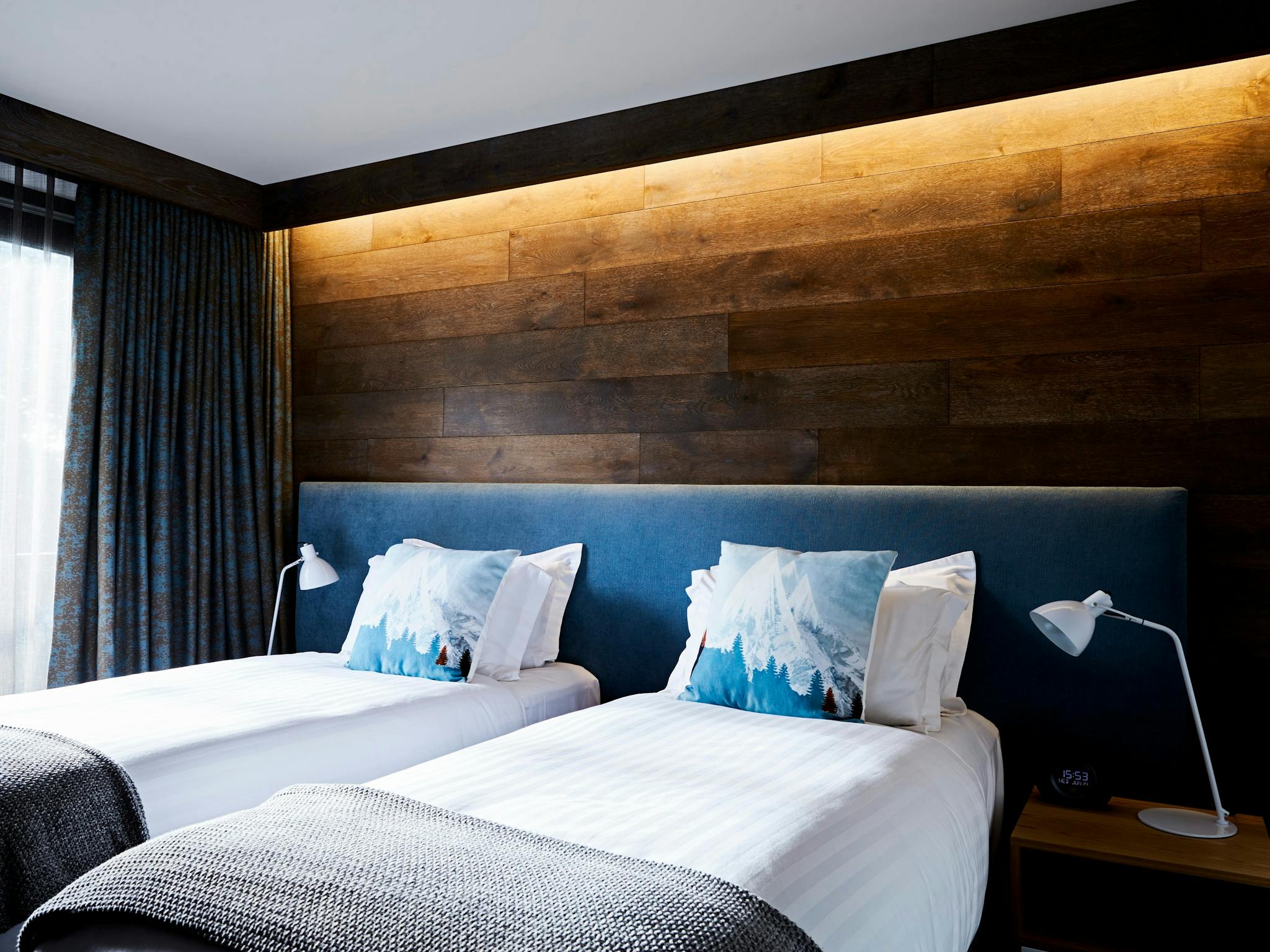 Two Bedroom Apartment
The deluxe two bedroom and two bathroom apartment perfectly tailors a family of four or two couples.
Bedding configuration is a luxury king size bed in each bedroom which can be converted into two king singles.
Complete feature-filled kitchen, furnished with modern appliances with living and dining room space makes you feel right at home.
Sign up for our newsletter
Want to hear the latest news and what's on at Falls Creek?
Sign up to our email newsletter and you won't miss a thing.