Alpine Nature Experiences
Award-winning Alpine Nature Experience will be launching additional nature-based experiences to showcase the Victorian high-country during Summer.
FALLS TO HOTHAM – ALL-INCLUSIVE CURATED HIKE
Immersing oneself in nature is at the centre of all of Alpine Nature Experience's offerings. The Falls to Hotham hike is no exception, but it does take a different approach to the way you hike: no need to carry large packs or a tent – it is done for you; so is dinner and the campsite set-up, but with a twist: the tents are hoisted between trees!
FALLS CREEK TO HOTHAM ALPINE CROSSING DETAILS
Alpine Nature Experience's all-inclusive two to three days self-guided (or with an experienced guide) curated hike from Falls Creek to Mount Hotham is designed to maximise comfort while still being an active weekend getaway. The offering includes: a night eco-glamping in tree top tents at Blair's Hut Campground, locally-sourced meals and snacks, pre and post hike accommodation in luxury accommodation, and transport to the hike starting points. Your belongings are transported for you between sites, leaving you to enjoy the high country with just a light day pack. The product has been designed with exclusivity in mind. Limited weekends will be available and group numbers are capped at 10 people to ensure a personalised and unforgettable experience. Add-on options are available for a fully catered experience, such as return transport from Melbourne, or an accompanying local walking guide.
Cost = from $1490 per person for the full experience, including:
2 nights in 3-star hotels at Falls Creek and Mount Hotham
1 night glamping in tree-top tents along the Diamantina river
3 breakfasts & dinners
2 packed lunches
Essential gear & maps
Luggage transport
Optional Guide
Tailored itinerary from 12 to 23km/day
The hike runs on limited dates from January 2021 to March 2021. Booking essentials via: www.alpinenatureexperience.com.au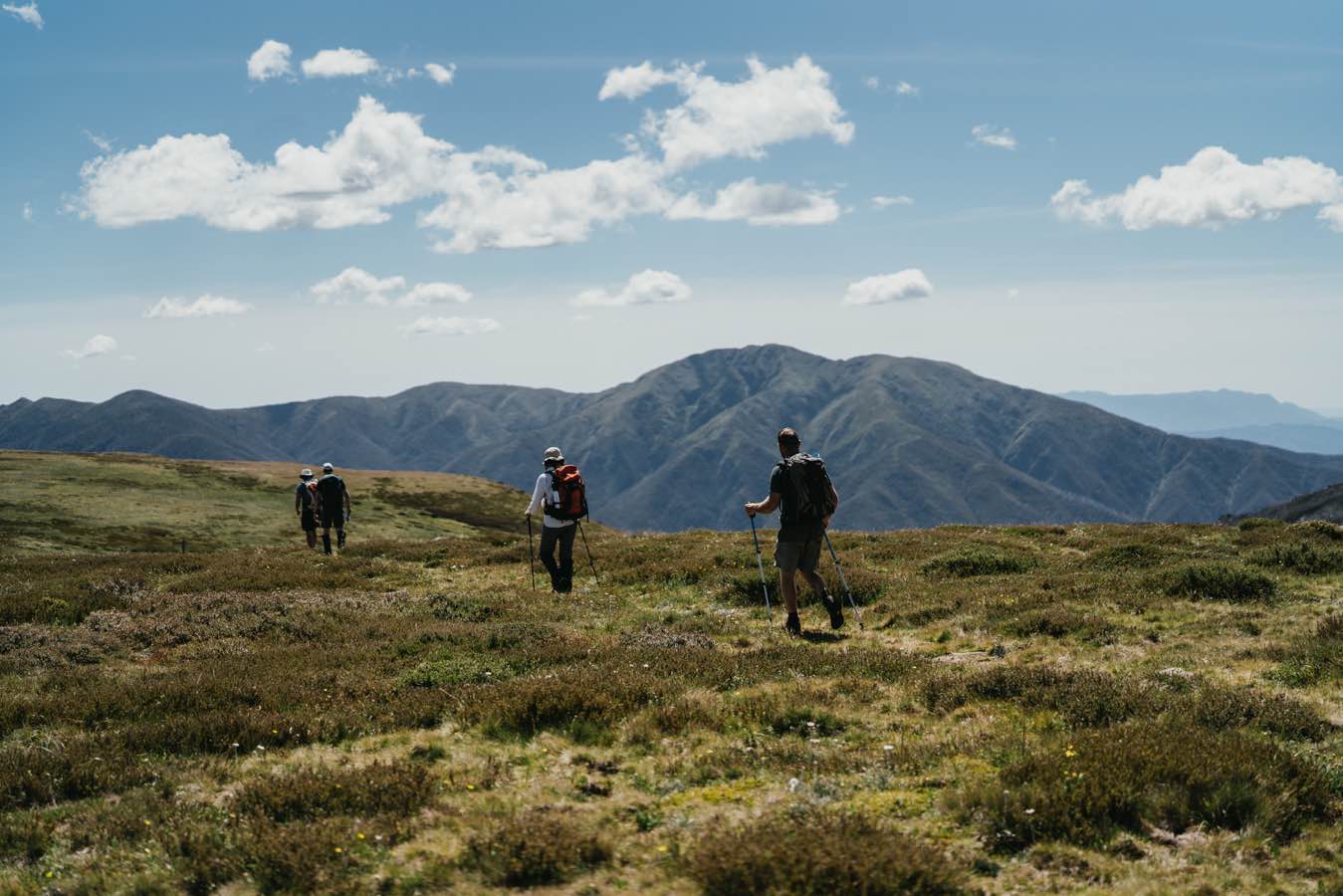 Sign up for our newsletter
Want to hear the latest news and what's on at Falls Creek?
Sign up to our email newsletter and you won't miss a thing.