Alpine Glamping is offered to those who want to retreat to the mountains to relax and explore some of Victoria's High Country – without having to deal with any of the setup of the campsite to get more time to explore.
Begin your experience at Falls Creek Alpine Resort, the gateway into the Alpine National Park at either: Diana Alpine Lodge offering modern hotel style rooms with all delicious meals prepared for you, or, Frueauf Village in one of their one bedroom self-contained apartments with breakfast hamper provided.
While exploring Falls Creek and the Alpine National Park by hiking or cycling your tent, comfortable bed and meals are set up ready for your stay, so when you arrive at the campsite your can dine, read, play a board game, watch the stars and enjoy the peace.
Simple pleasures.
The day will be begin early with the rising sun and bird life chatter. A tasty continental breakfast is included in your meal hamper along with the packed lunch to enjoy on your journey back to the village, leaving the team to take care of the campsite.
Return to your accommodation in the village to complete the recuperation with some pampering.
Please note – Alpine Glamping operates from November until April. It is subject to any restrictions by Parks Victoria and severe weather.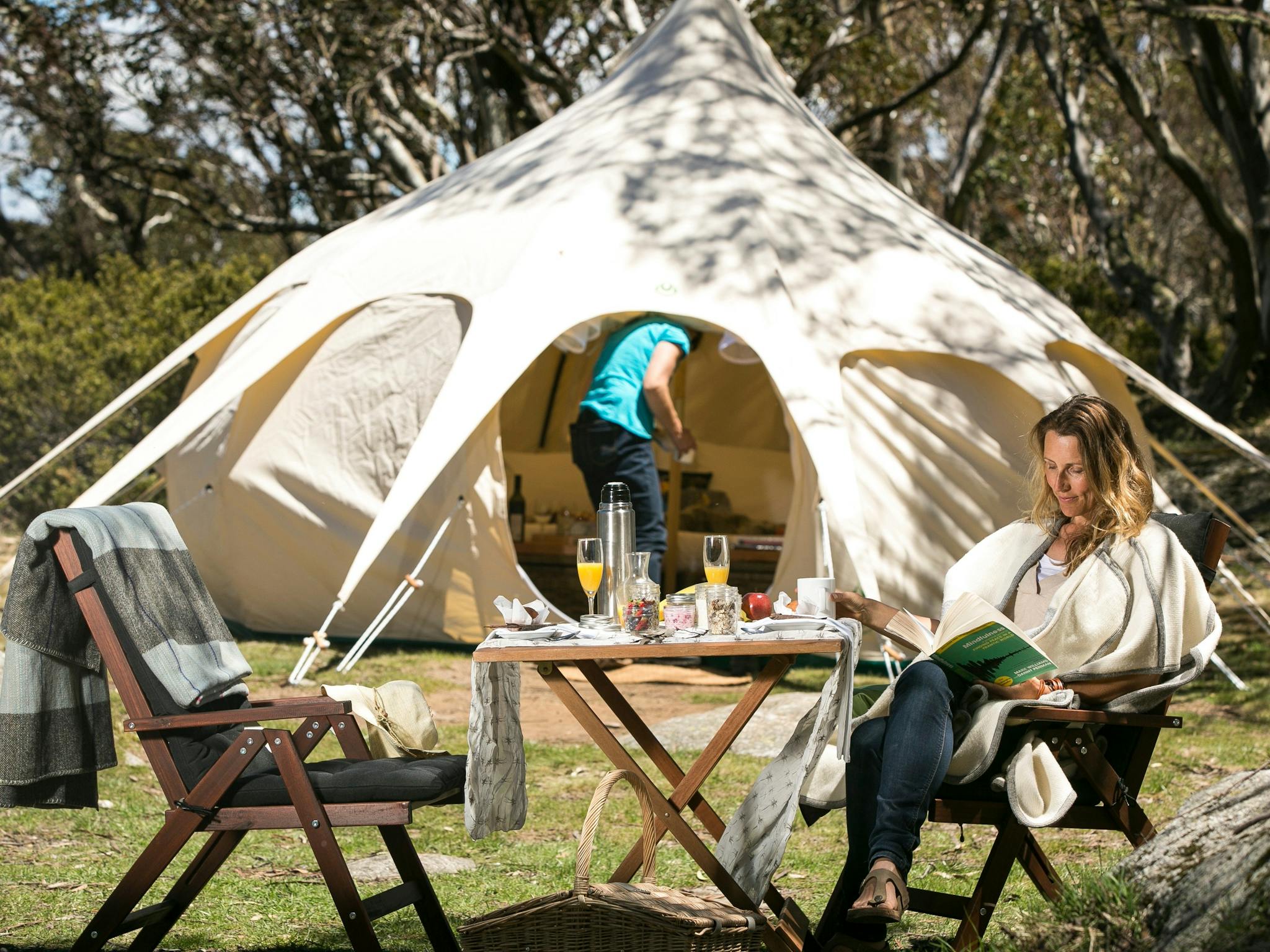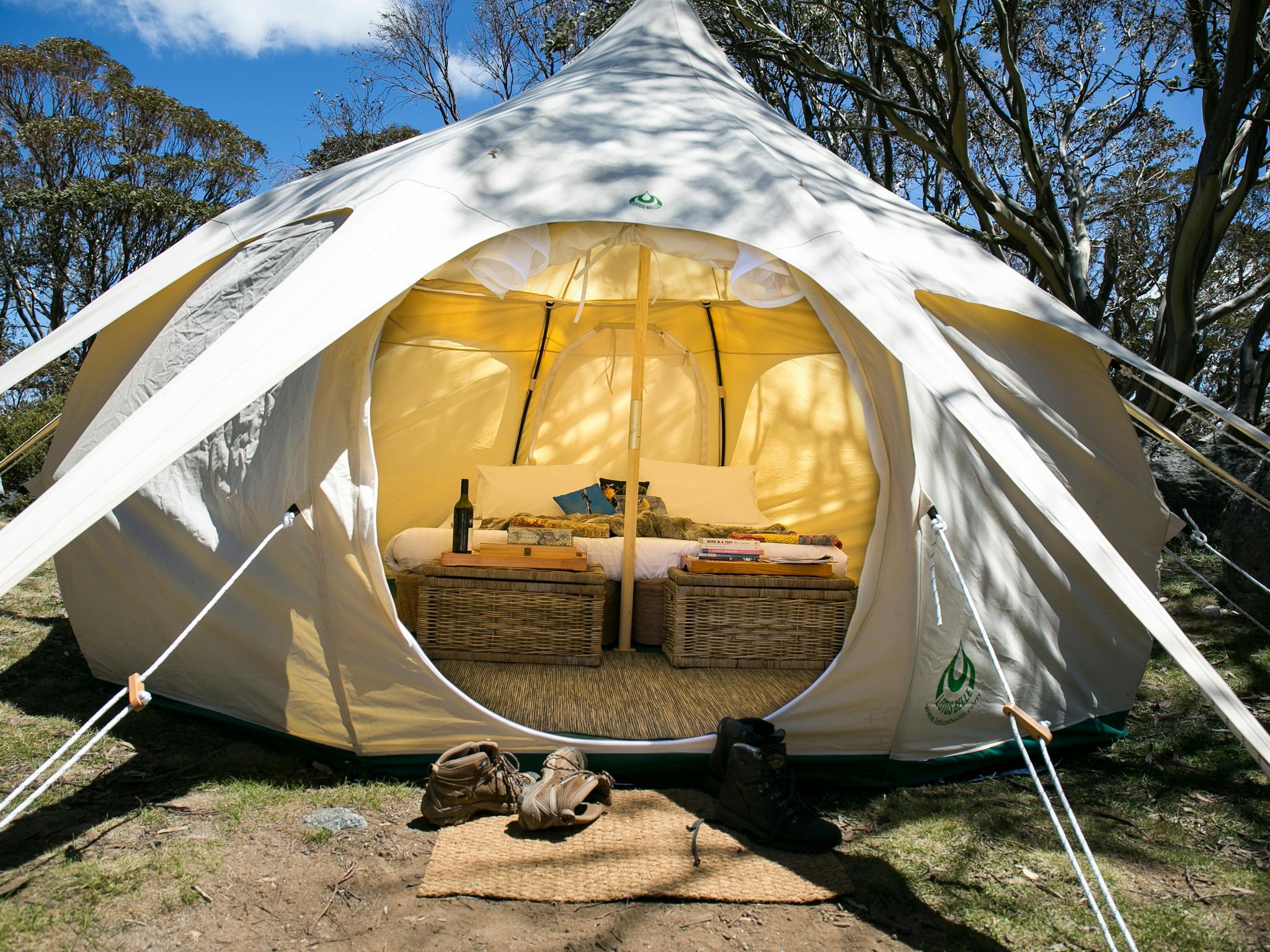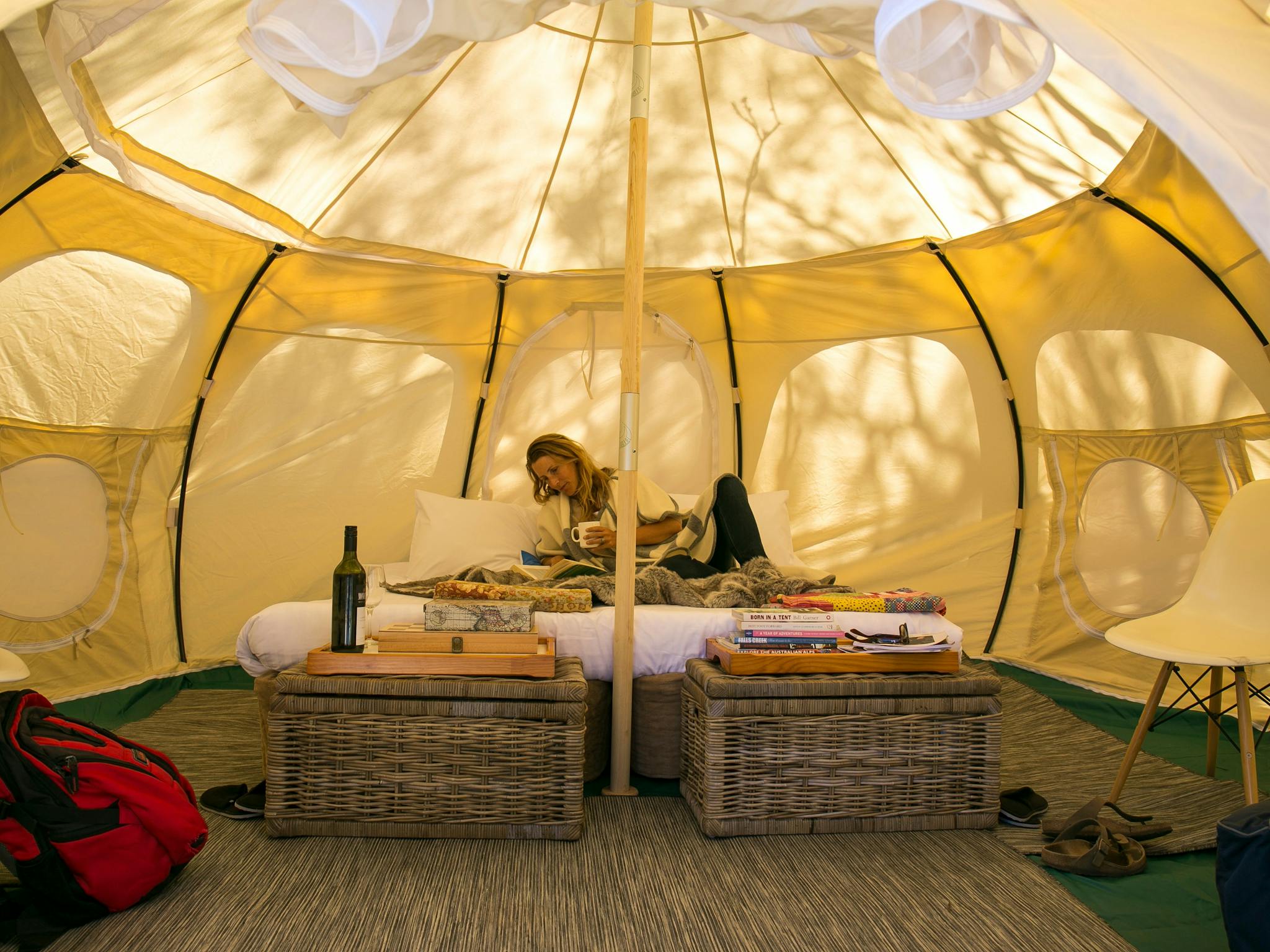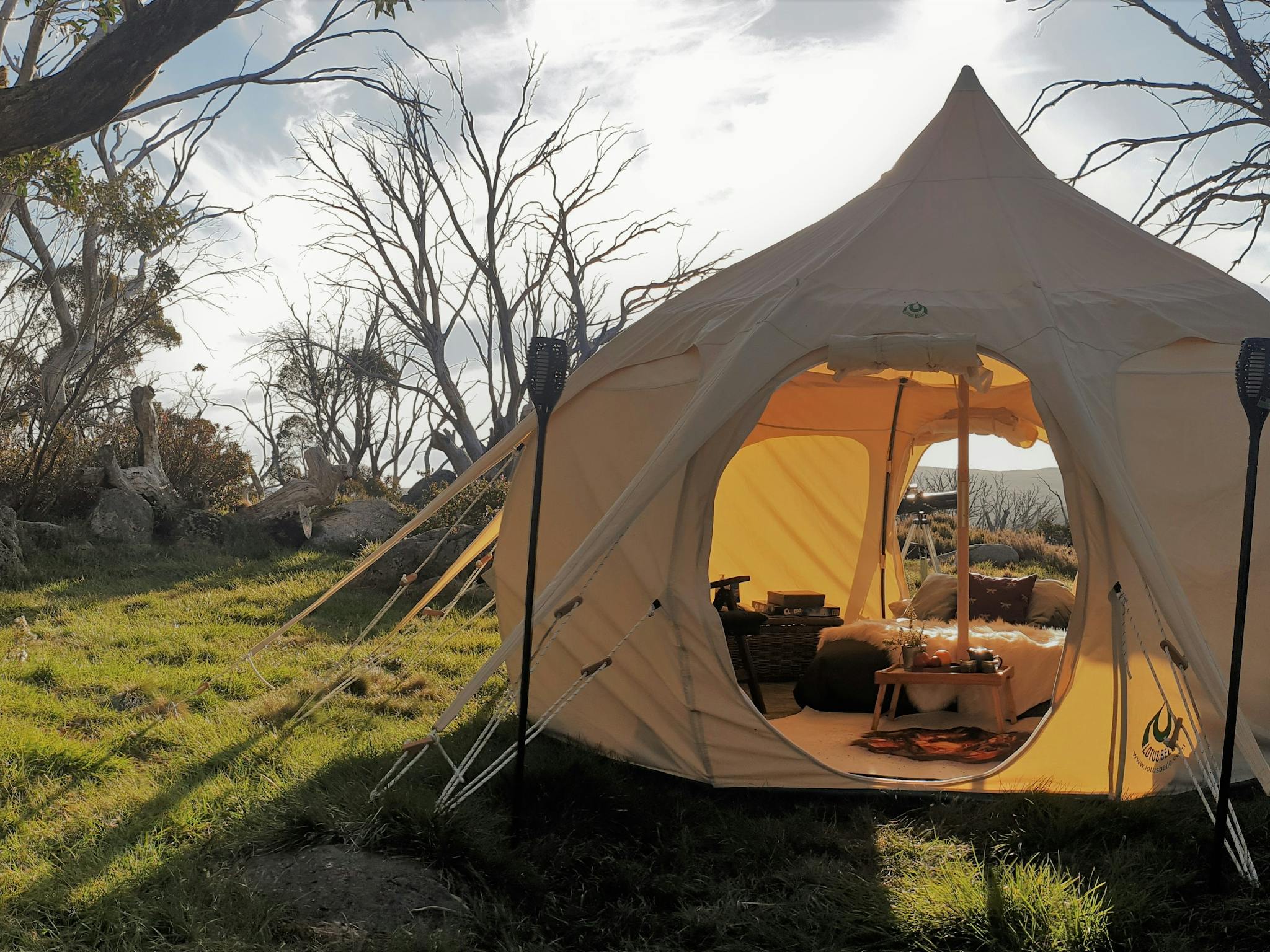 Sign up for our newsletter
Want to hear the latest news and what's on at Falls Creek?
Sign up to our email newsletter and you won't miss a thing.