Fast and Female provides a fun on-snow clinic at Falls Creek for girls and women of all ages.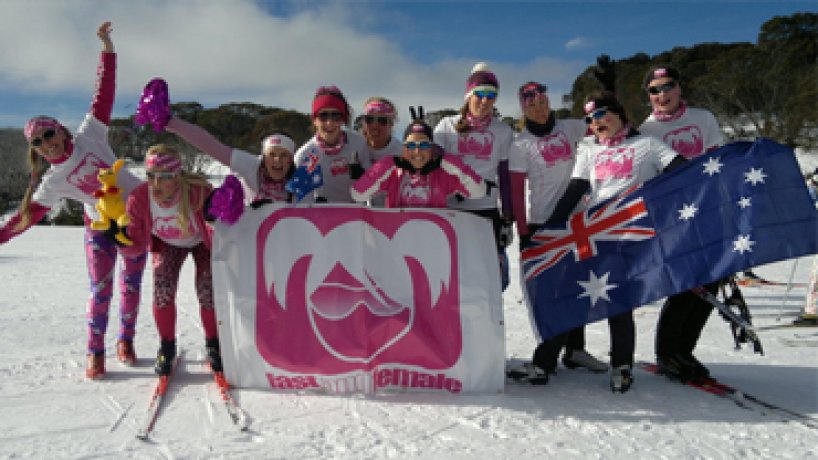 Fast and Female strives to create a positive change within the communities in which we hold events. At Fast and Female Australia events, girls really thrive when provided with a stimulating, inspiring and motivating environment that doesn't just focus on their athletic ambitions, but also gives them tools to develop as complete individuals.
This global approach to the female athlete is a big part of the solution for keeping them engaged in their sports team, providing them with an opportunity to build their capacity to be leaders in their communities, combat youth obesity and raise awareness about mental health.
EMPOWER GIRLS TO STICK TO SPORT
The cross country ski trails at Falls Creek are a 'piste of pink' when Fast and Female Australia hosts their cross-country ski event for girls aged 8-19 years.
Catering to skiers of all abilities, Fast and Female aims to support, inspire and empower girls to stick with sport and adopt a healthy outdoor lifestyle. It uses world-class female athletes to act as ambassadors and role models such as Winter Olympians Esther Bottomley and Aimee Watson to champion the event.
Fast & Female Falls Creek 2015 >
Book Tickets now >