When all you need is the spirit of adventure the Falls Creek Alpine touring program calls your name. When you have skied the groomers and hopped through the moguls of the resort it is time to see a side that is less travelled. Break free of the lifts and resort bustle to find you self-alone on the perfect slope. Our program educates, guides and supplies easy to use alpine touring equipment. It is a gentle walk to soon be able to experience making your signature on untouched private terrain that lies nestled on the edge of our lifted alpine area. The program is designed to give a sense of achievement with the fondness of knowing that this year's holiday path was unexplored by most of the skiers this week and unique to you.
Alpine Touring is like a combination of cross-country and downhill skiing. For our Alpine Touring Program, we use the latest Volkl alpine touring skis with purpose-built Marker alpine touring bindings. On the way out into the side-country and walking up slopes, the skis and bindings work a bit like cross-country skis, where you have the heels of your ski boots free and can walk in a striding manner. We also provide special climbing skins which you can fit to the base of your skis to walk uphill, they slide forward and then grip to prevent you sliding backward.
And when you want to go downhill, you can set the bindings in a fixed heel position, more like normal alpine bindings, and ski making normal downhill turns. You can get fit on the way out and the way up and have a lot of fun on the way down.
Best of all, you also get to discover and enjoy more of the skiable terrain on offer in and around Falls Creek. Our expert instructors will not only teach you how to use alpine touring skis, skins and bindings, they are also the ultimate guides to Falls Creek's side-country, they know all the best un-lifted terrain, and will help you find fresh tracks, hidden powder pockets and the most enjoyable slopes to ski in any given conditions.
Join the program, get the knowledge and explore our un-lifted terrain with endless untracked runs just waiting to be found.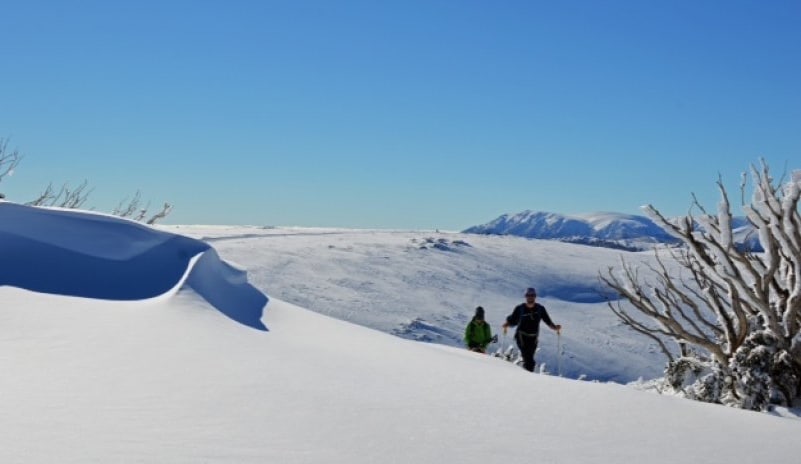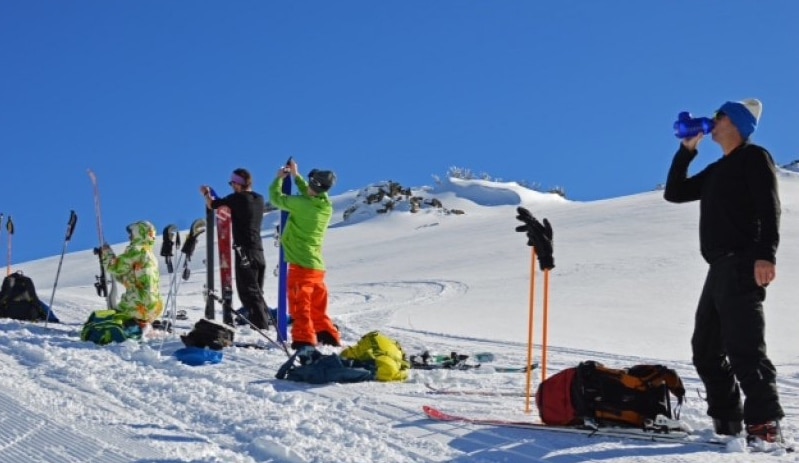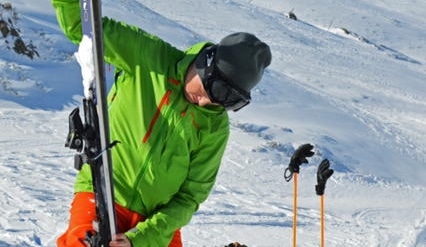 HOW DOES THE PROGRAM WORK?
$125 per session, including touring equipment.
Begin with fitting equipment & learn how to attach and remove skins as well as operate touring bindings.
Explore the Rocky Knolls and Headwater area.
Tours operates for 4hrs starting at 10am.
Designed for intermediate, advanced & expert skiers.
Meeting place Falls Creek Sports Village Bowl.